If you are looking for the best sushi in Esplugues, you have found it. Discover Monster Sushi Delivery and try the best sushi rolls in Esplugues at home, at work or wherever you want.
Sushi in Esplugues de Llobregat
Place your order online and we will deliver the best sushi to Esplugues de Llobregat in record time.
Monster Sushi is a Japanese food restaurant with Latin influences, which have a sushi delivery service in Esplugues. We combine traditional techniques with high quality products for you to enjoy an original and tasty experience.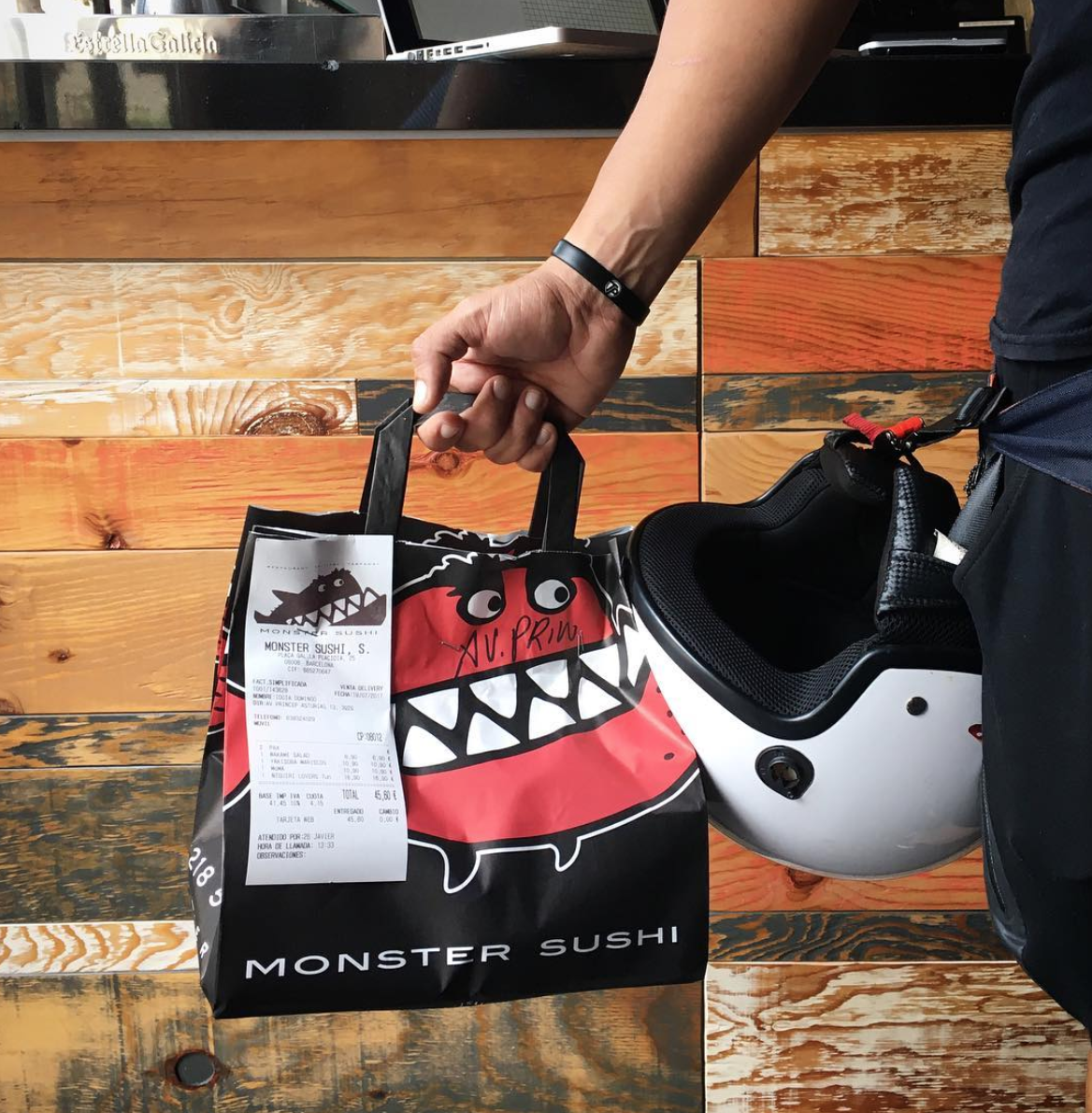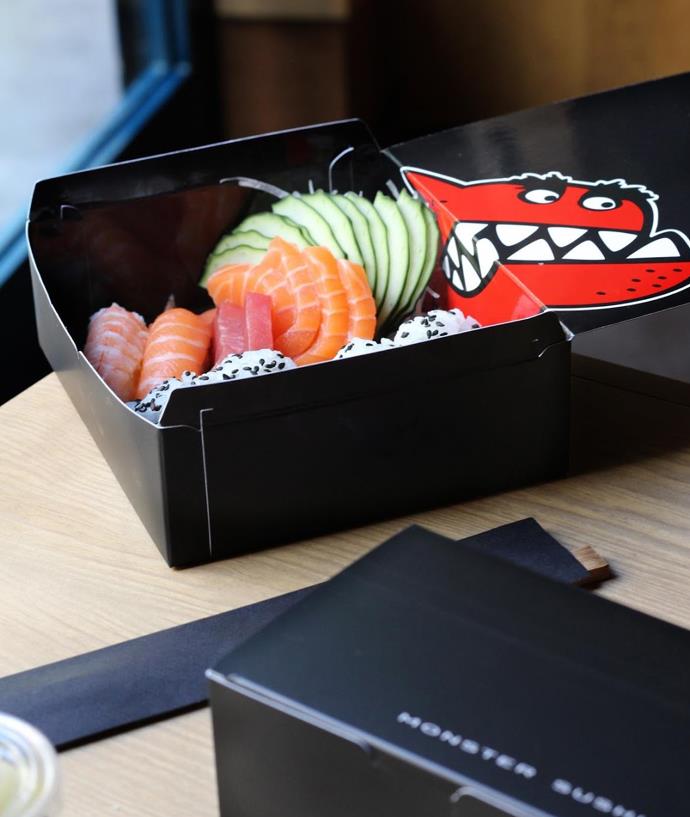 Japanese restaurant in Esplugues
At Monster Sushi we want to create an experience that sets us apart from any other Japanese restaurants in Esplugues. Our goal has always been to get the perfect recipe with unique ingredients. And we are not only referring to the raw materials with which we elaborate our creations. We also pay great attention to the quality of our service and the presentation of our dishes, whether inside the restaurant or in the packaging of the home deliveries.
The delivery drivers who bring our sushi to your homes are part of our staff, so they treat your orders with care. We want you to feel as well as looked after as you would in any of our restaurants. Because our goal is that you have an outstanding experience, regardless whether you are in one of our locations or if you have ordered sushi in Esplugues.
We select the raw materials for the preparation of our dishes with excellent care, to achieve a unique experience.
Our waiters and servers go out of their way to make sure you enjoy your experience at Monster Sushi to the fullest.
We take care of every detail so that everything is up to your expectations, such as plating, packaging and decoration.
The flavors of the dishes and the atmosphere of our restaurants are marked by the mixture and diversity.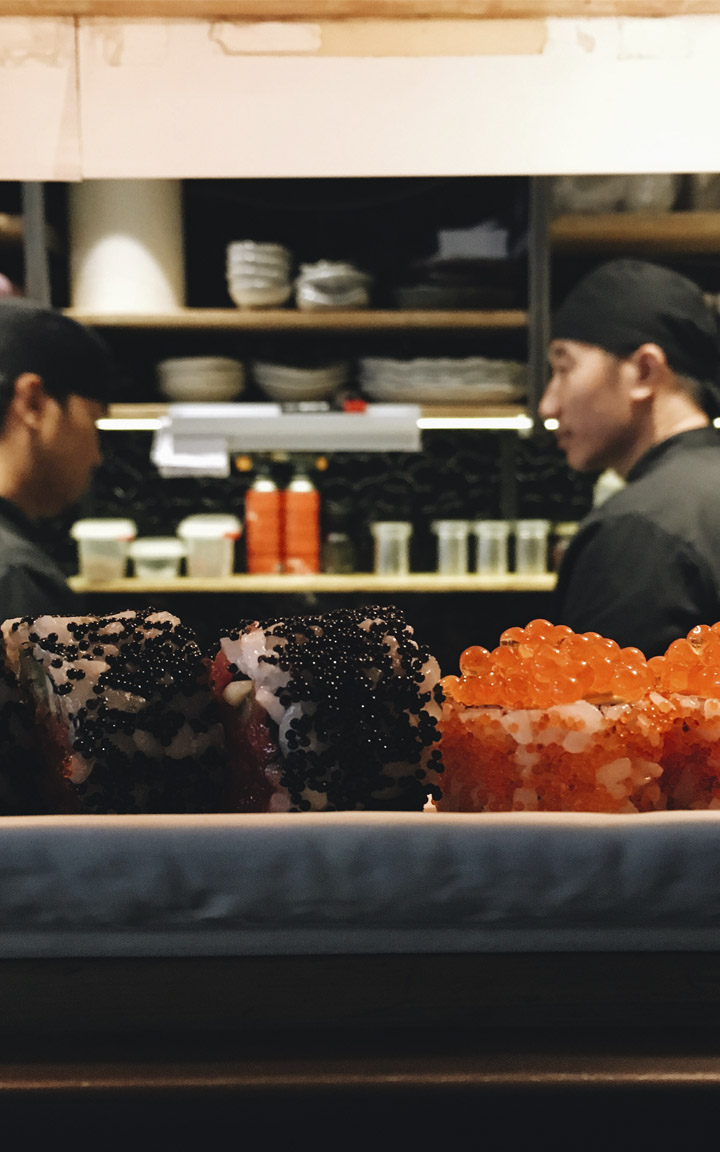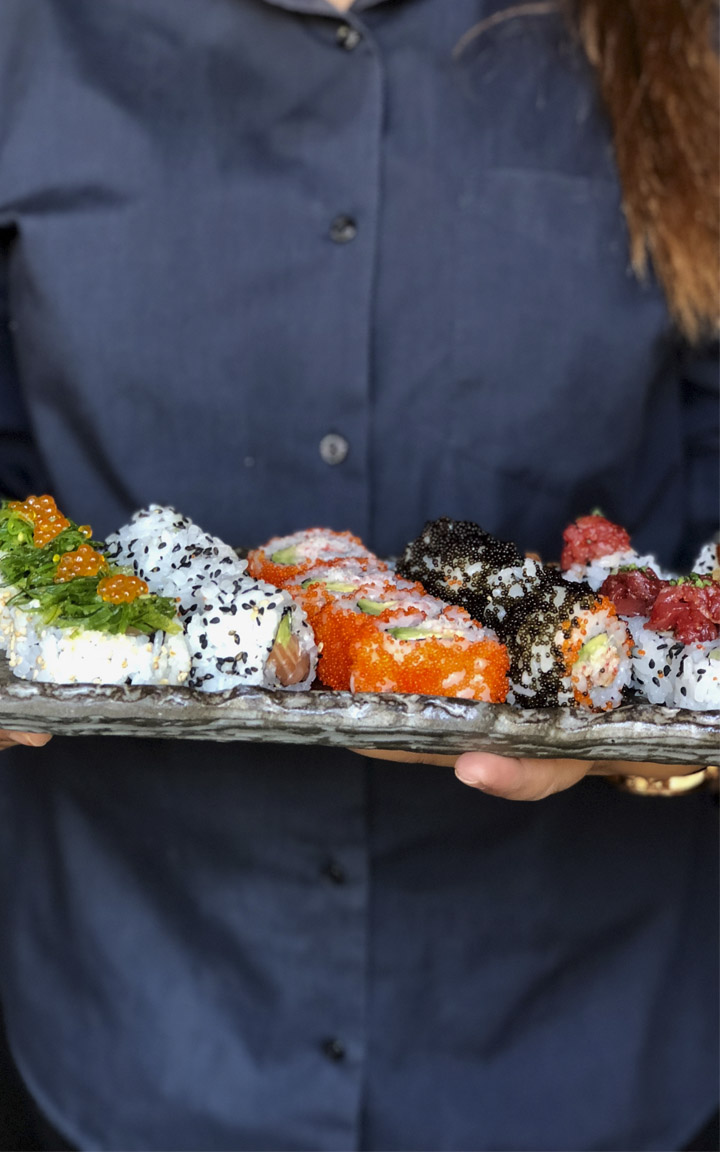 At Monster Sushi we are sure that diversity and mixture bring a unique touch to our dishes. Nikkei cuisine is characterized by mixing the techniques of traditional Japanese cuisine with products, ingredients and condiments typical to Peruvian gastronomy.
Although it may seem a somewhat strange fusion at first, when we compare the philosophy of both cuisines, the mixture is not so far-fetched. In both cases, raw fish is usually served, both in Peruvian ceviche and Japanese sushi. But it is true that the addition of ingredients such as lime, corn, yucca or chili create a unique flavor profile.
The Origin of Nikkei Fusion Sushi
Nikkei cuisine was born in Peru, after the migration of many Japanese citizens to the country. As it is a process resulting from the mixture of both cultures, it is not possible to identify the birth of this type of cuisine to a specific time period. But probably the origin of this pairing is the arrival of the first Japanese peasants to Peru in 1899 to harvest crops. It was not until the 1980s that Nikkei cuisine was officially recognized.
If you are curious about finding sushi in Esplugues to try Nikkei fusion, keep reading, because we are going to recommend you some of the best dishes of this type of gastronomy.
Sushi nikkei in Esplugues
There are several dishes that are the most obvious example of the fusion of Japanese and Peruvian gastronomy known as nikkei: the nikkei roll, the anticuchero roll and, of course, the ceviche. We tell you what makes each of these dishes special.
Inside this urumaki you will find tempura prawns with avocado. They are surrounded by nori seaweed and the characteristic sushi rice prepared with care and attention by our sushi chefs achieved in perfect texture and consistency. On the outside, the tuna sashimi is covered with tiger milk sauce. This sauce is usually used to prepare Peruvian ceviche and, among its ingredients are lime, garlic, ginger, coriander, pepper, milk, red onion, fish stock and salt.
Another dish with which you can enjoy Nikkei sushi in Esplugues is the anticuchero roll. It is filled with tempura prawns and avocado, with a touch of cream cheese that gives it softness and texture. The outside is covered with butterfish, expertly cut by one of our chefs. But the key to this dish lies in the anticucho sauce, prepared with garlic, chili, oil, cumin, salt and pepper.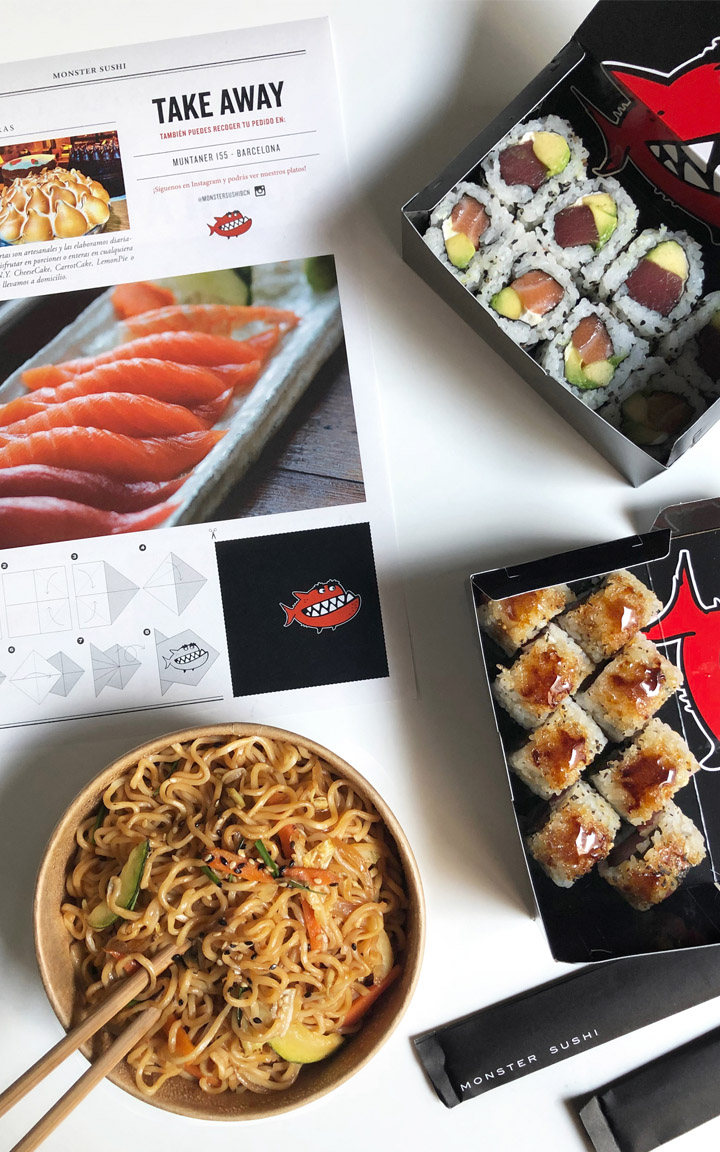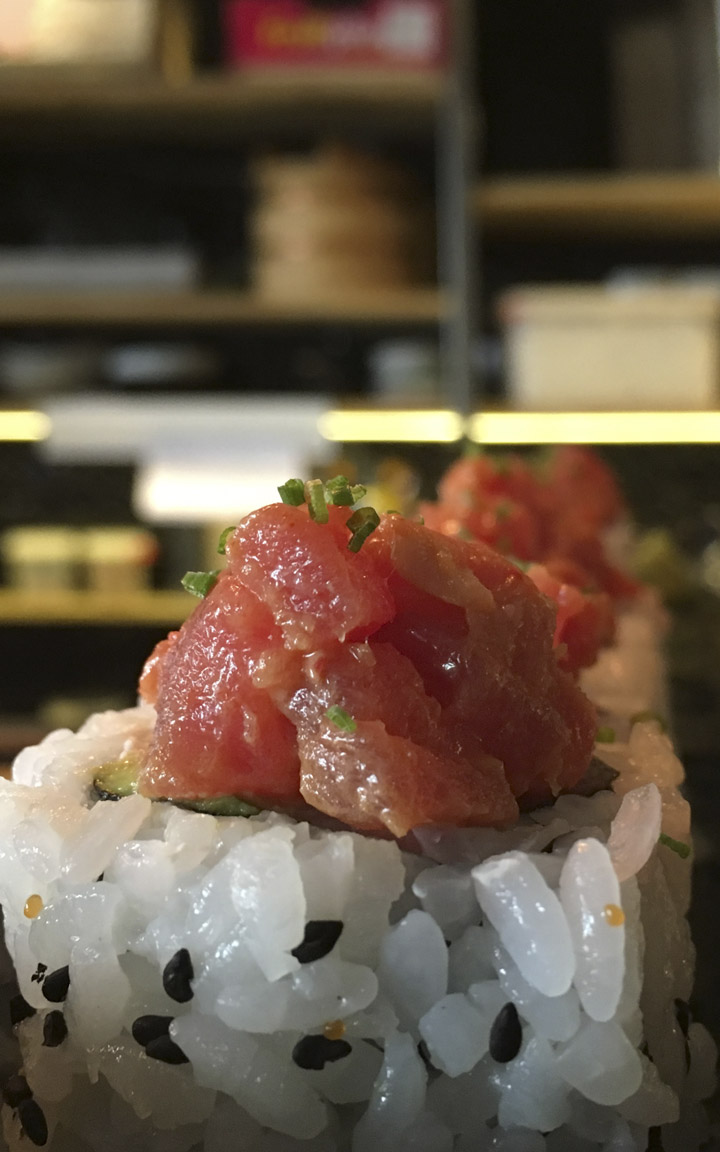 There is no doubt that ceviche is one of the most famous dishes of Peruvian gastronomy. It is traditionally prepared with fresh raw fish, lime, onion, chili and cilantro. Depending on the region of Peru, the dish is prepared in various ways; in some, it is traditional to prepare ceviche with a mixture of different types of fish and seafood. In others, it is prepared with shrimp or octopus. It all depends on the raw material available in the area. In fact, this traditional dish, later adapted to Nikkei cuisine, is not only prepared on the coastal area. Whereas, in the interior region of the country, river fish are used.
At Monster Sushi we cook it with high quality sea bass, marinated in a mixture of ingredients that add freshness to the dish.
Are you curious and want to explore these new flavours from home? Order online or by phone and we will take care of delivering your sushi from Esplugues.
What are you waiting for? Order now!
Enjoy sushi Esplugues de Llobregat without leaving home. Place your order online or by phone and our own delivery drivers will take it to wherever you are, always with the best quality that characterizes Monster Sushi.
Do you have any questions?