Are you looking for the best sushi delivery in Sant Just Desvern? Look no further, you've found it. Order now from Monster Sushi Delivery and try the best sushi rolls in Sant Just at home, at work or wherever you want.
Sushi in Sant Just Desvern
You can place your order online or call us by phone. In a few minutes we will be at your door with the best sushi in Sant Just Desvern.
Monster Sushi is a Japanese fusion restaurant with Latin influences. An organoleptic experience that you can taste from home: with the sushi delivery service in Sant Just Desvern or in our restaurants.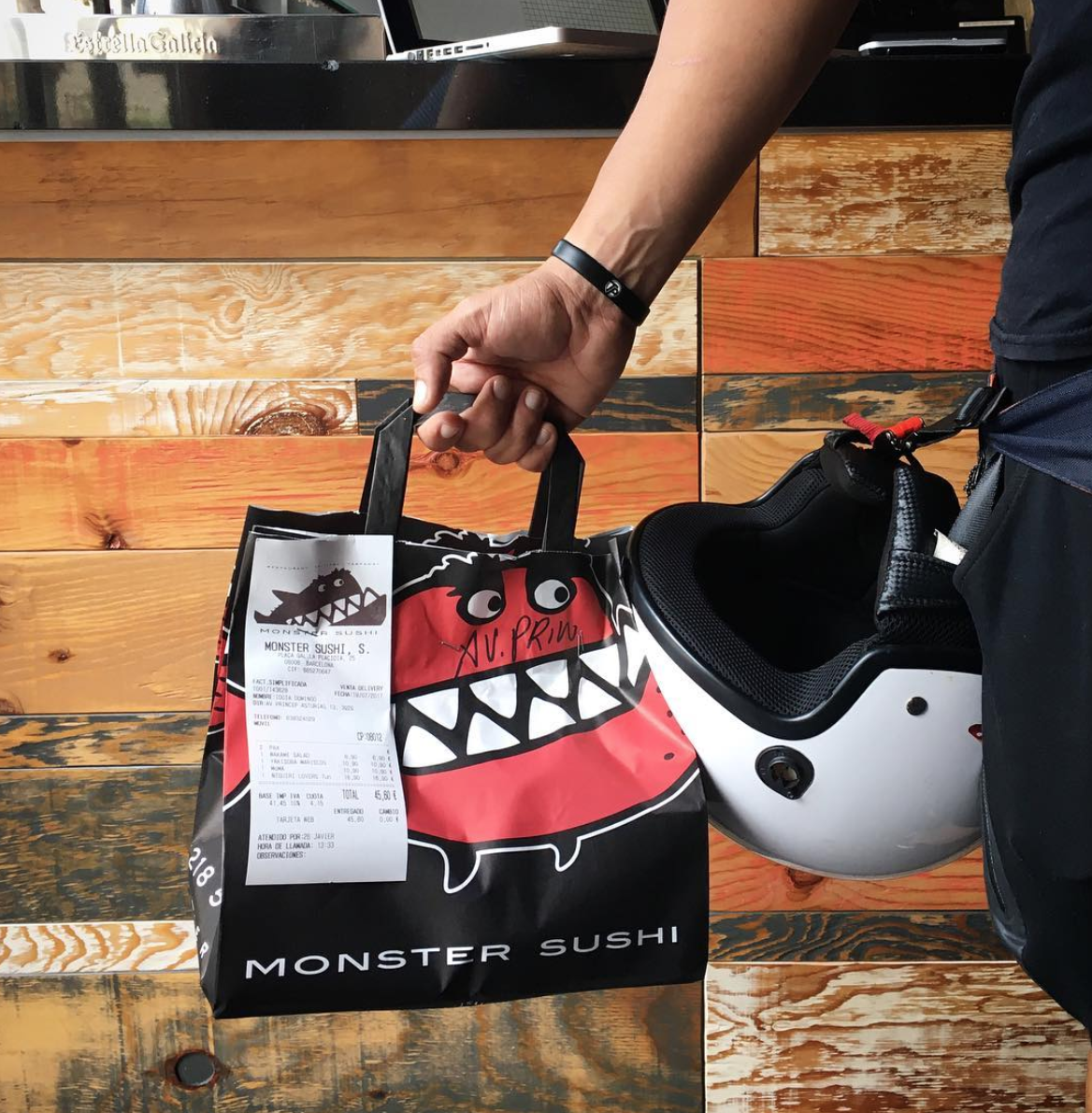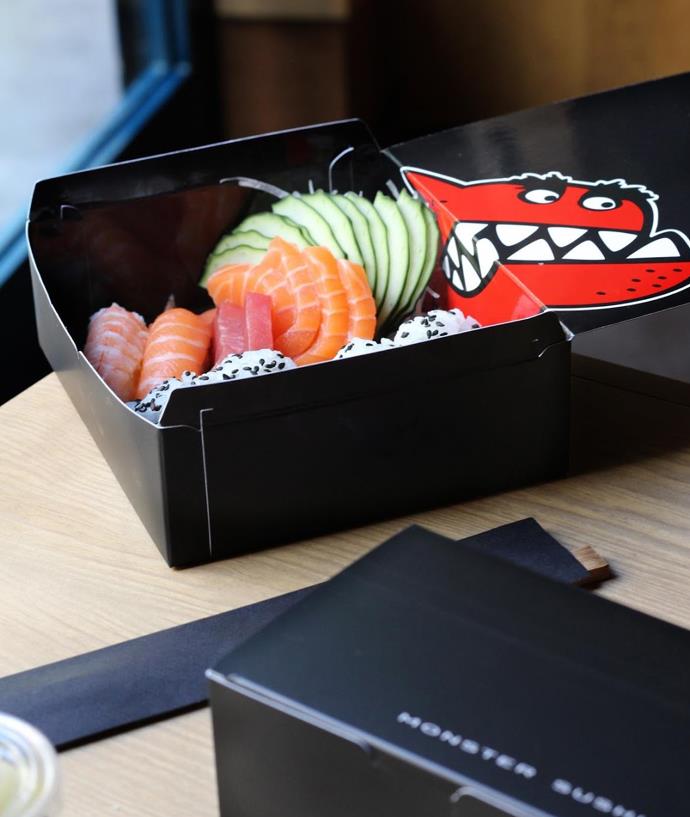 Order sushi at home in Sant Just Desvern
Monster Sushi is a melting pot where diversity and mixture provide a differential value, both in the flavors of the dishes and in the atmosphere. A totally different experience from any other Japanese restaurant in Sant Just. Our goal has always been to get the perfect recipe with unique ingredients.
We pay great attention to the quality of our service, as well as to the raw material with which we elaborate our products. All the product we buy is of the highest quality that can be found in the market. Our obsession for excellence in the treatment of the product and the quality of it, is what makes ordering sushi in Sant Just Desvern an experience unlike any other. We want you to feel as well looked after as you would in any of our restaurants.
Monster Sushi delivery drivers are part of our staff, ensuring a correct treatment of orders. Our goal is that your experience is outstanding, no matter if you are in one of our locations or if you have ordered sushi in Sant Just Desvern.
We pay attention to all the elements that are part of your experience, from the choice of raw materials to the packaging.
Close and respectful attention from our waiters and delivery staff, so that you enjoy an excellent experience.
Monster Sushi is a melting pot where diversity and mixture provide a differential value, both in flavours and in atmosphere.
Our obsession for excellence in the treatment of the product and its quality is what makes Monster Sushi a different experience.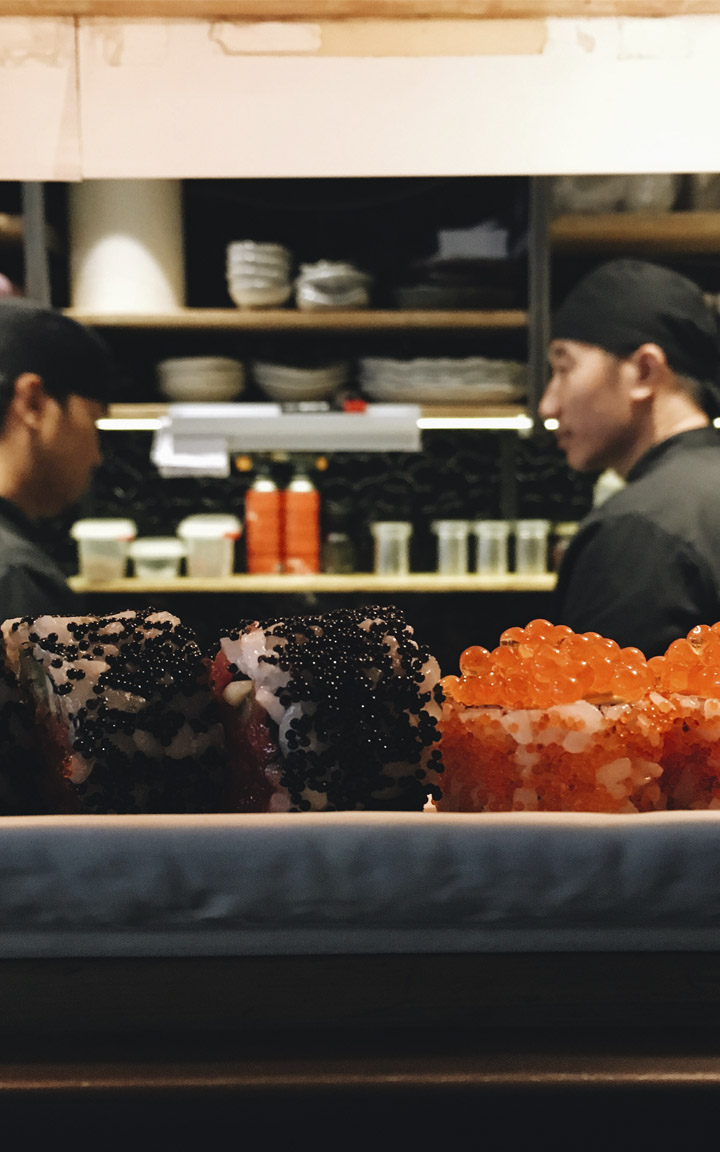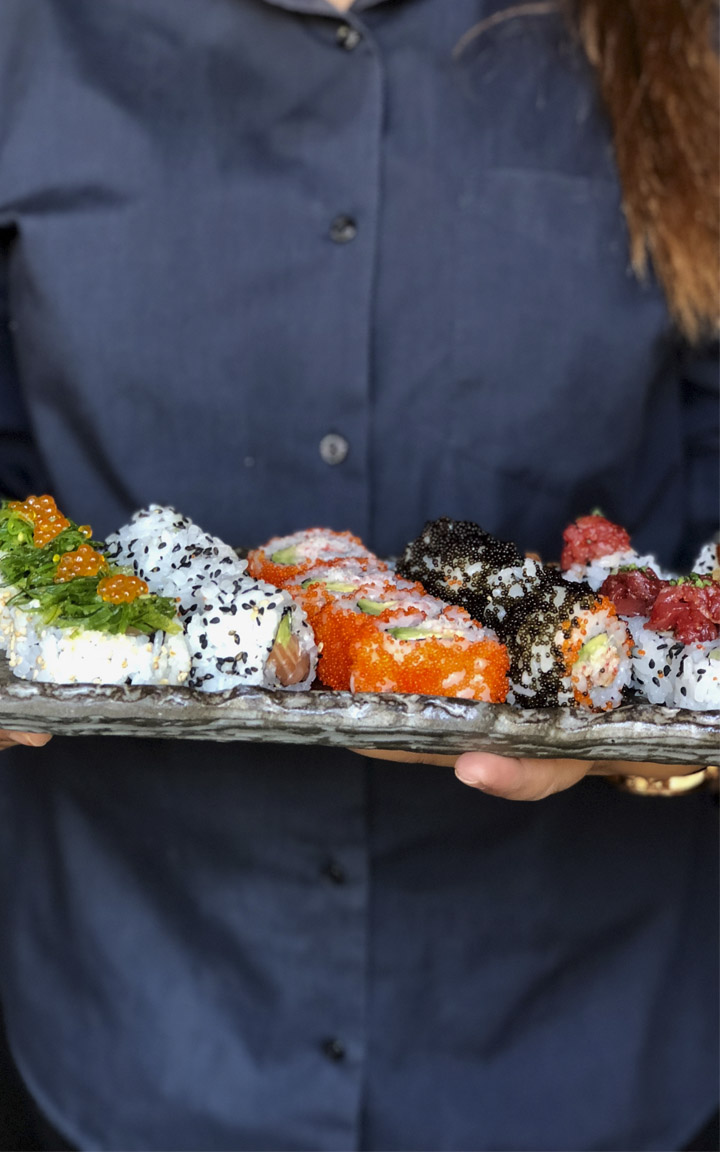 Discover the most traditional sushi in Sant Just Desvern
The history of sushi dates back to the Japanese feudal era. The first reference dates back to the year 718 in China. But the way it was prepared in ancient China is very different from the way it is prepared today. Since then, sushi has undergone numerous changes and transformations over time. This preparation was based on fish and vegetables wrapped in rice mixed with vinegar, but its purpose was to store and preserve the fish so that it could be eaten later.
The result of this fermentation was eaten by throwing away the rice and eating only the fish. It wasn't until much later that sushi became an elaborate dish in its own right, rolled into the shapes we are familiar with today. Today there is a great diversity of sushi styles, different ways of composing the final piece, you can try them all by ordering sushi at home in Sant Just Desvern.
Sushi prepared with traditional utensils in Sant Just
To prepare sushi, in addition to the basic ingredients such as rice, raw or smoked fish and sauces, some typical utensils of Japanese gastronomy are also necessary. In Monster Sushi we respect the Japanese tradition, and we have these utensils when preparing Sushi. Discover our elaborations asking our Japanese restaurant in Sant Just Desvern.
During the development and preparation of the various types and varieties of sushi that exist, it is necessary to use many basic utensils such as:
Fukin: dishcloth.
Shamoji: wooden paddle.
Makisu: roll-up bamboo mat.
Ryoribashi: Kitchen chopsticks.
Makiyakinabe: rectangular frying pan.
Hocho: sharp kitchen knife.
Hangiri: wooden barrel in which rice is cooled.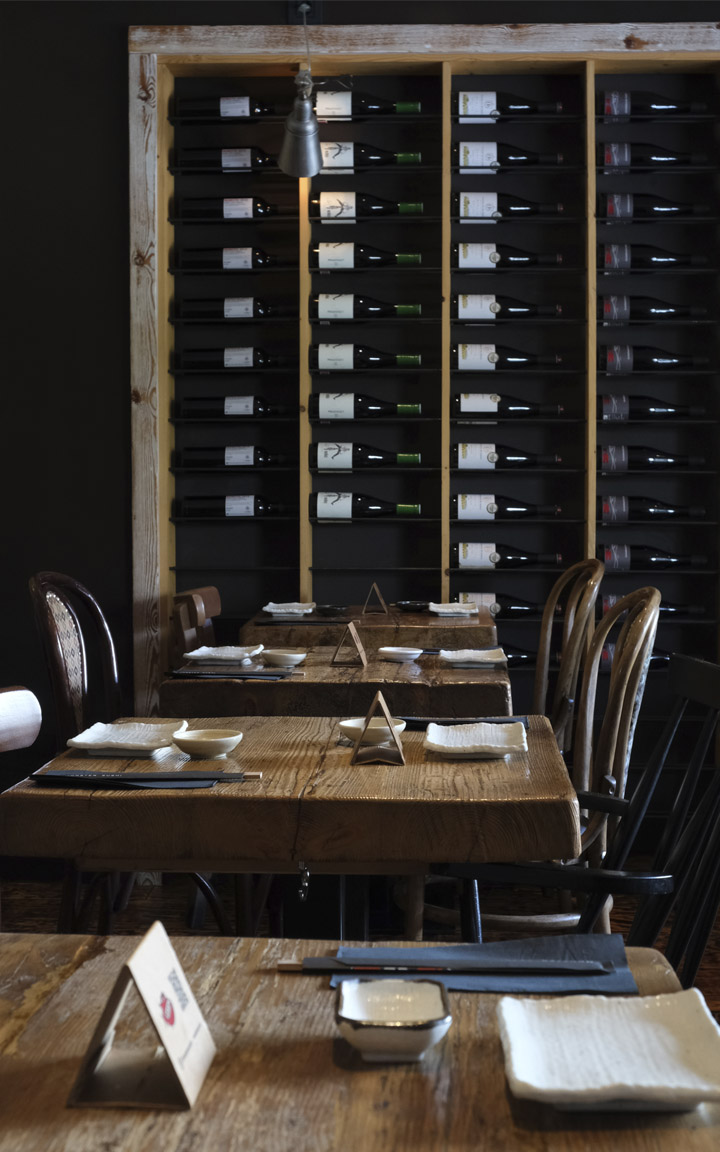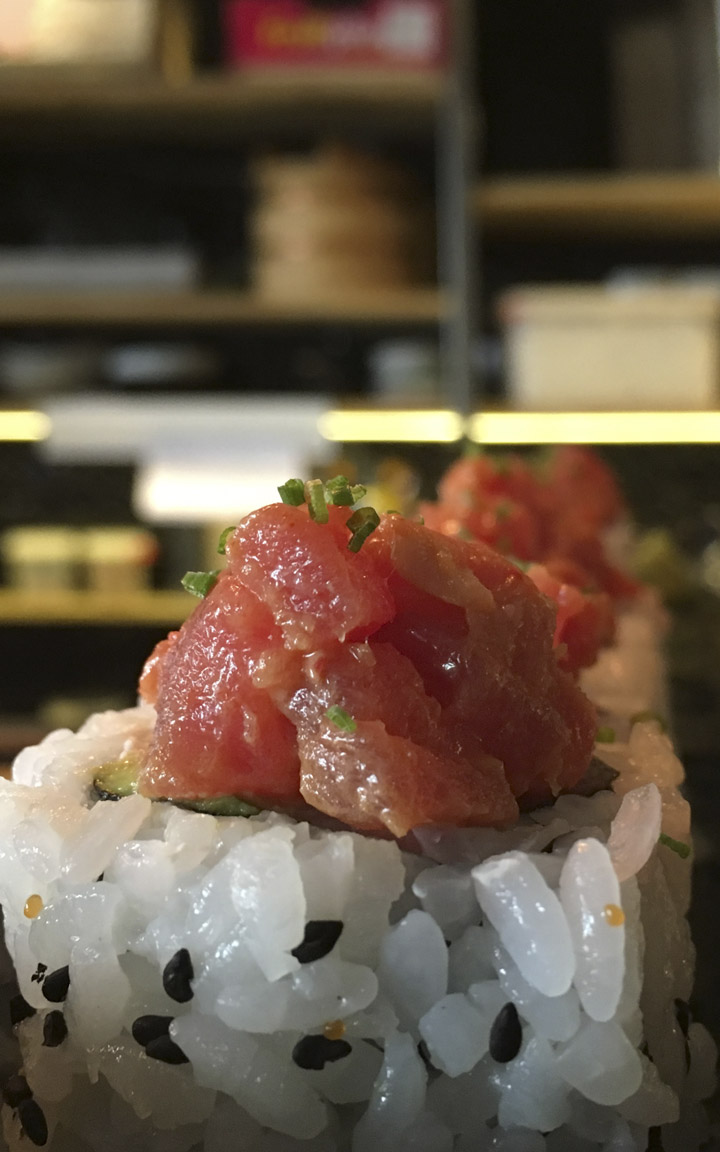 Traditional sushi at home in Sant Just
Rice is the basis of Japanese cuisine; it is no coincidence that it is an element that contains many beneficial properties for the body. In addition, it is one of the fundamental ingredients that accompany sushi. These characteristics make it the second most cultivated cereal in the world. Rice is the matrix of everything in Monster Sushi, discover it by asking our Japanese restaurant in Sant Just Desvern.
Making rice is a laborious process that requires great meticulousness and care, both of the product and of the process. Each phase is essential so that the rice that reaches our customers' tables is perfect. From its first washing, to remove the starch, to its cooking with the necessary amount of water in the Japanese rice cooker. The process is necessarily slow to obtain the best result.
The process behind making sushi rice is not as simple as boiling and serving. Cooking is not everything. There is a lot of work that goes into achieving the quality we offer in our dishes. For us, the quality and excellence of our products is essential. We take care of everything so that the sushi that arrives to your home in Sant Just Desvern, is exquisite.
First, the starch is removed. To do this, our sushichefs wash the rice with cold water, a process that turns the water white. This first step is repeated as many times as necessary, until most of the starch has been removed or until the water comes out white.
Next, the rice is cooked together with the kombu seaweed, which is used to enhance its flavour during cooking. Once cooked, when it is lukewarm, add the sushi-zu, a preparation of rice vinegar, sugar and salt.
Next, the cooked rice or gohan, passes to the resting phase, as dictated by Japanese tradition. Finally, the rice receives the rice vinegar, one of the essential ingredients for the best sushi rice.
Do you want to explore our creations from home? Order online or by phone and we will take care of delivering your sushi to Sant Just Desvern.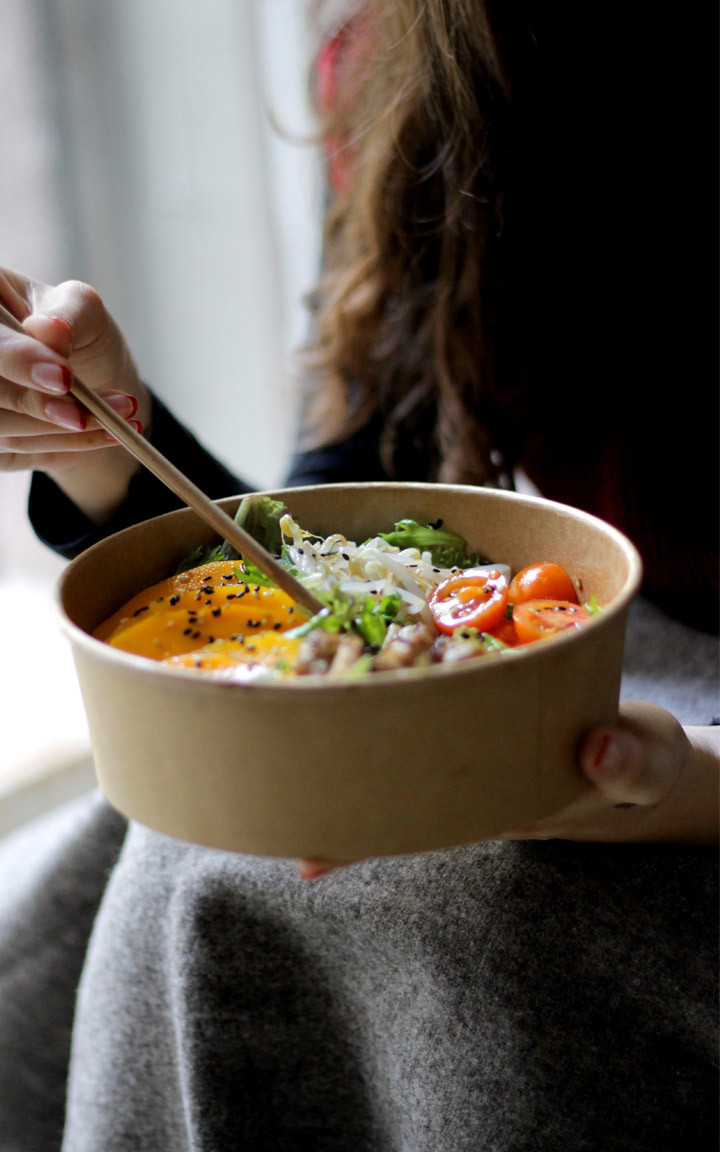 What are you waiting for? Order now!
Enjoy sushi in Sant Just Desvern without leaving home. Place your order online or by phone and our own delivery drivers will take it to you wherever you are, always with the quality that characterizes Monster Sushi.
Do you have any questions?