Do you have an irresistible craving for sushi? With Monster Sushi you no longer have an excuse. Discover our Delivery and try the best sushi in Sarrià at home, at work or wherever you want.
We deliver the best sushi in Sarrià, you decide when and where. Order online and in a few minutes we will be knocking at your door.
Monster Sushi is a sushi restaurant with Latin influences that surprises our customers. We combine traditional techniques with high quality products for you to enjoy an original and tasty experience, in our restaurants, at home or wherever you want thanks to our sushi delivery service in Sarrià.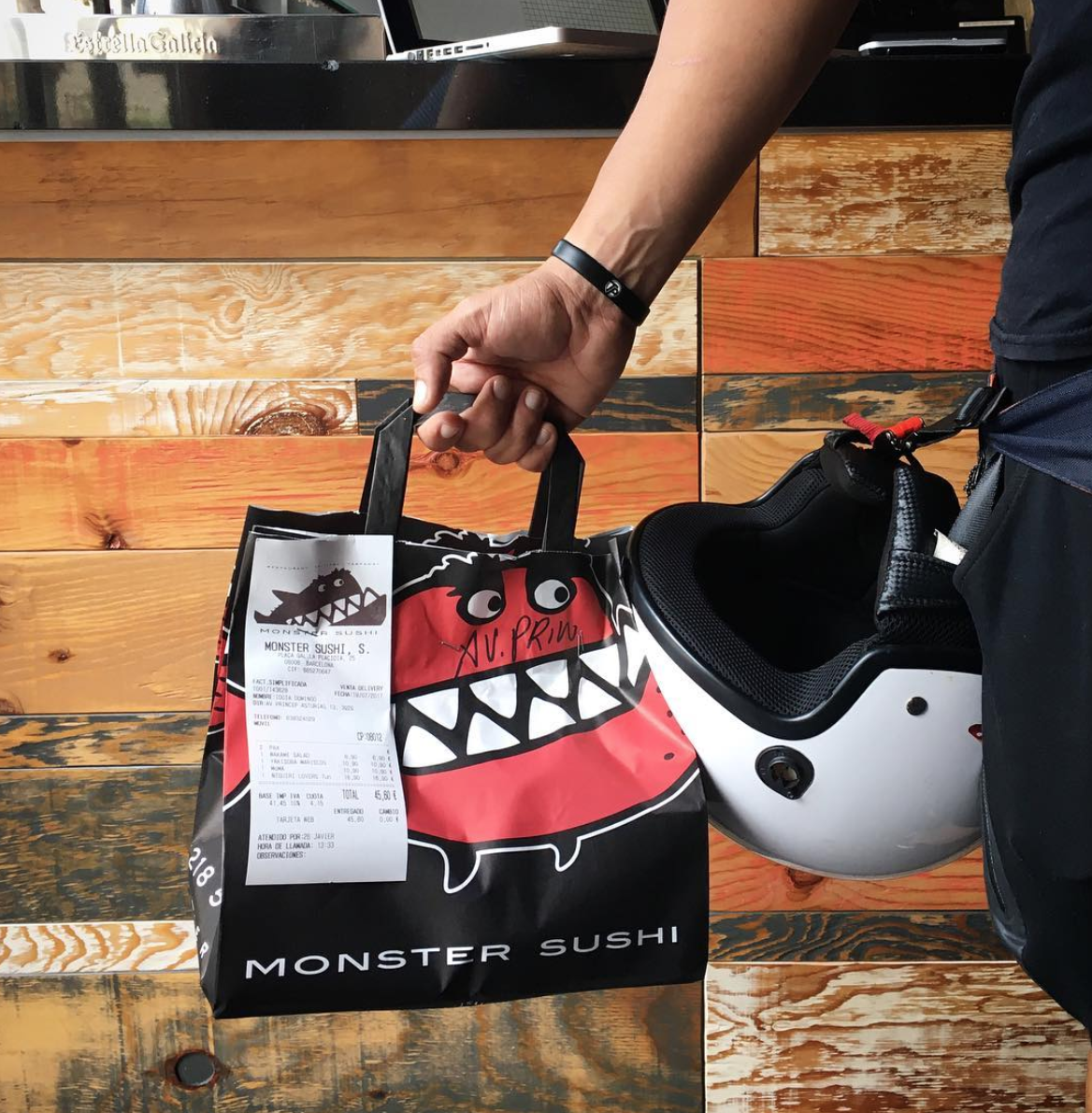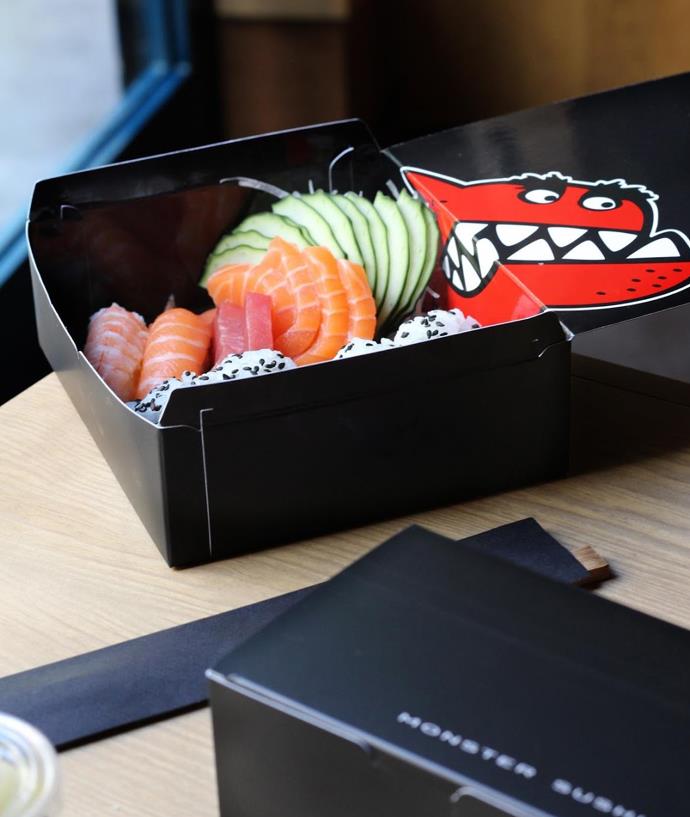 Order sushi at home in Sarrià
At Monster Sushi we want to be perceived as a unique and different experience where quality, hospitality and respect for the food play the main role. With a careful but informal setting, sophisticated but daring, festive but comfortable. A balance inside and outside the kitchen, with the aim of providing a high quality service, either inside the premises or in our sushi delivery service in Sarrià.
The people in charge of taking your sushi home are part of the Monster Sushi staff, so they follow our values to the letter and treat your orders with care. With our delivery service you will feel just as well looked after as in any of our other locations. Our goal is that your experience is outstanding, regardless of whether you are in one of our locations or if you have ordered sushi at home in Sarrià.
We use the best raw materials to ensure the quality of all our dishes. .
We take care of every detail, from the plating and packaging to the customer service and our delivery service.
Our sushichefs always aim to achieve maximum excellence in the execution of each dish.
The flavors of the dishes and the atmosphere of our restaurants are marked by the mixture and diversity.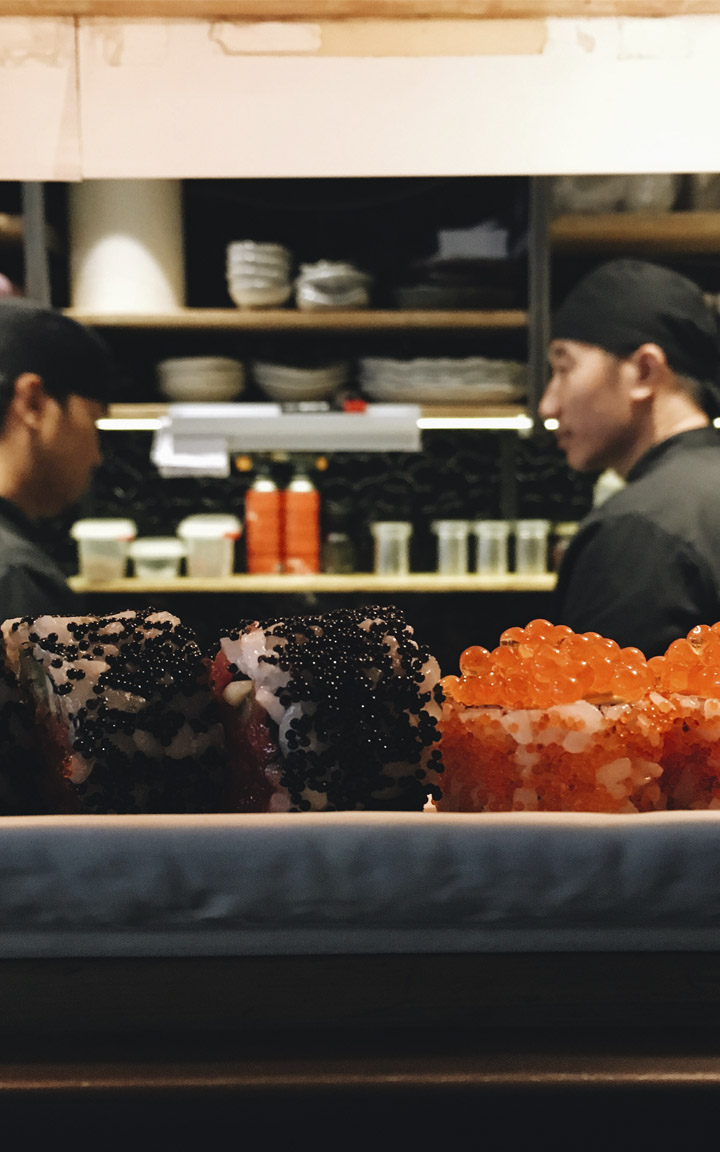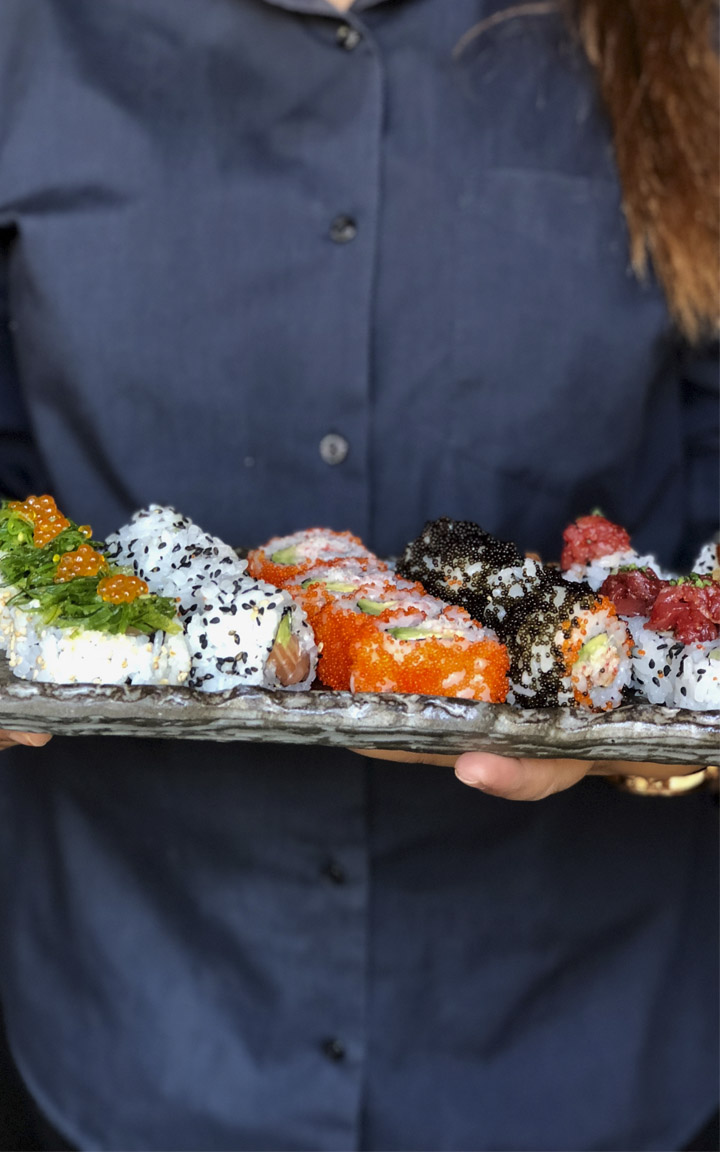 Enjoy the Japanese at home in Sarrià with the 5 senses
Japanese food should be enjoyed with all five senses. Using taste and smell seems obvious, but the traditional art of Japanese cuisine is to ensure that sight, touch and sound are also fully involved in the experience. Sushi lovers can enjoy all the dishes on our menu with all five senses. Order sushi at home in Sarrià and enjoy the pleasure of eating at the best Japanese restaurant in Sarrià.
For the view, each dish is designed on carefully chosen crockery. It should evoke the season, enhance the dish and contribute to the atmosphere of the meal. Choosing the wrong plate can detract from the enjoyment of the taste and aroma of even the most perfectly prepared dish. At Monster Sushi we take care of every aspect of your experience, so not only do we choose the tableware you'll see in our restaurants, but we also pay special attention to the packaging you'll receive when you order Japanese home delivery in Sarrià.
To involve touch, the crockery and utensils used for serving or eating are important for this sense. However, you should also consider the texture of the food, the lightness of the porcelain, the solidity of the stoneware, the warmth of the lacquers, are aspects to consider. Each choice can work to showcase a dish, but equally to outshine it. But if you really want to enjoy the texture of sushi in Sarrià: down with protocol, eat with your hands! We will never tire of repeating it. At Monster Sushi we want you to have the full experience, so we encourage you to try it with your hands and savour our product to the fullest.
For an immersive sensory experience, you need to consider sound. A sense that is often overlooked when it comes to dining. A quiet dining room can help you focus your mind on the food being served, and perhaps the seasons will creep into your evening. The sounds of the surrounding nature (a buzzing cicada, a cool breeze through the pines) filter in, complementing the seasonality of each dish.
Taste the five colours of sushi in Sarrià
In Japanese cuisine, colors are fundamental, especially five of them: white, black, red, green and yellow. These colors are associated with Buddhism, where each color has a symbol. The incorporation of these five colors not only enhances the aesthetics and appeal of dishes, stimulating a sense of life, but the use of a wide variety of ingredients to achieve these hues helps to ensure a high nutritional content. It makes sense that the more colors you have on your plate, the healthier and more nutritious your food will be.
At Monster Sushi we respect the Japanese tradition and realize all its values. For us the five principles are fundamental. We surprise our customers through a tasty and original gastronomic offer thought and made from the passion, the mixture and respect for Japanese culture in a mysterious and surprising environment that transports you to different corners of the country. What are you waiting for to order sushi in Sarrià and enjoy the five principles of Japanese food from home? Or wherever you want, we'll bring it to you.
Five are the senses, the colors and also the tastes. According to the five principles, Japanese food should also have a balance of salty, sweet, bitter, sour and "umami. Umami is that elusive quality that is often obtained by adding dashi (broth made from konbu and katsobushi), for example, to various elements of Japanese cuisine such as miso soup, ramen, seasonings and marinades.
The five principles are also reflected in the cooking methods: raw, boiled, steamed, grilled and fried. In traditional kaiseki cooking there is a gradual progression from mild dishes to more substantial dishes and then back to simple dishes. Mindful eating suggests using smell, sight, even hearing and touch when eating. Just seeing a plate of delicious looking food is enough to stimulate our appetite.
Are you curious and want to explore these new flavours from home? Order online or by phone and we will take care of bringing your sushi to Sarrià.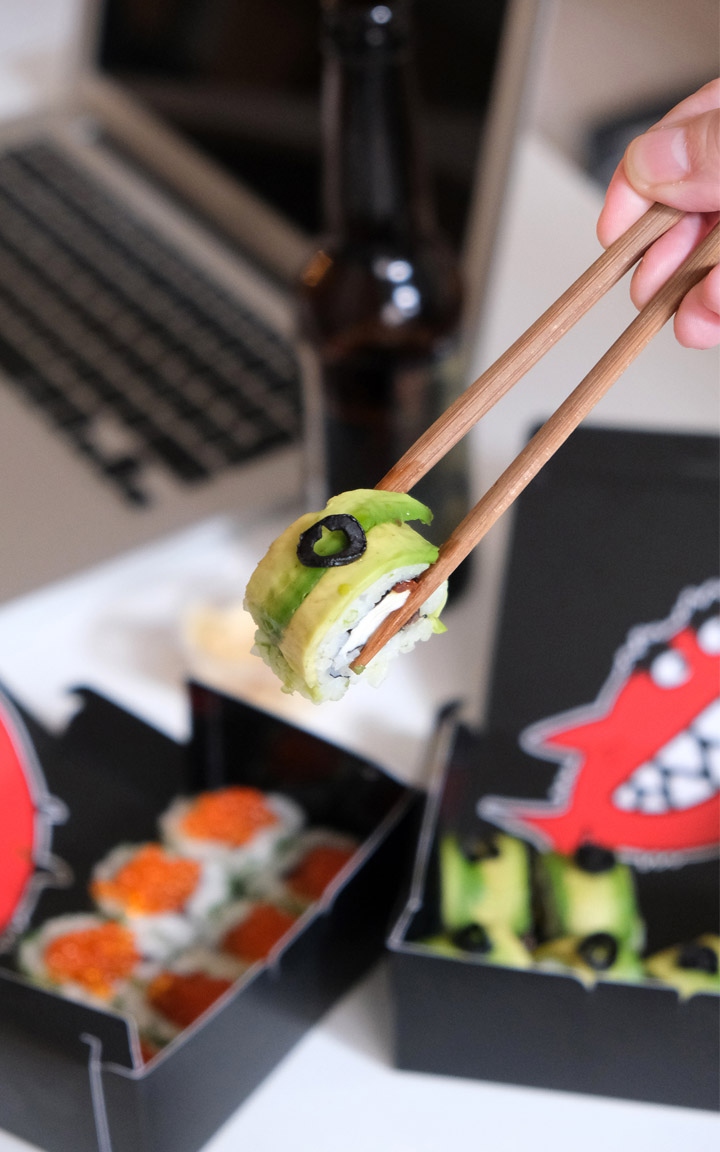 What are you waiting for? Order now!
Enjoy the best sushi in Sarrià without leaving home. Order online or by phone and our own delivery drivers will take it to you wherever you are, always with the quality that characterizes Monster Sushi.
Do you have any questions?