If you have an irremediable craving for sushi and are looking for the best sushi restaurant in Horta, look no further. Monster Sushi brings you the best sushi in Horta at home.
Order online and we'll deliver the best sushi to Horta in record time. Is the doorbell ringing? It's us.
Monster Sushi restaurants maintain a high standard of quality, both in the selection of products and raw materials, as well as in the preparation of the gastronomic offer. An excellence that is maintained both in our premises and in our sushi delivery service in Horta.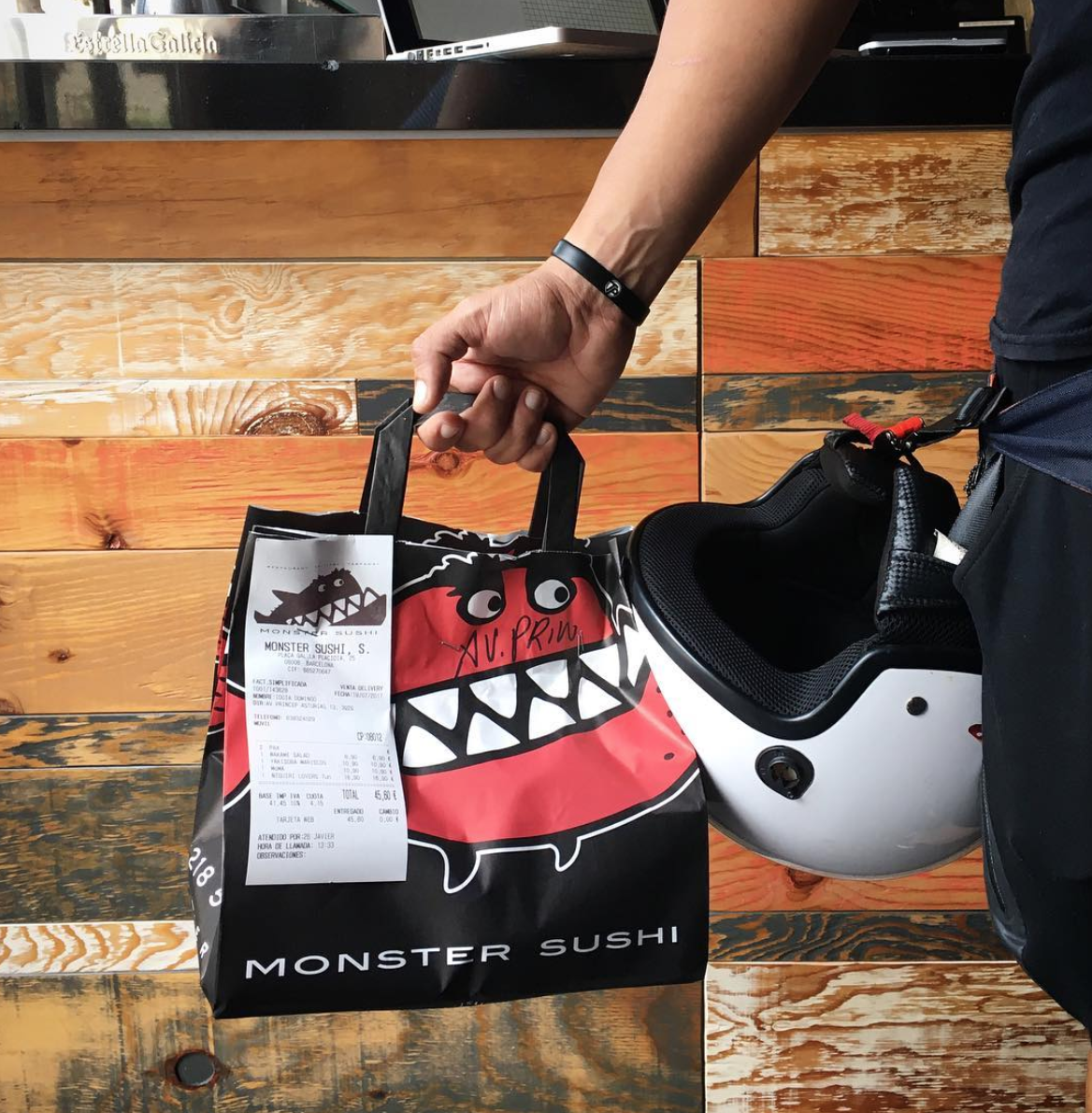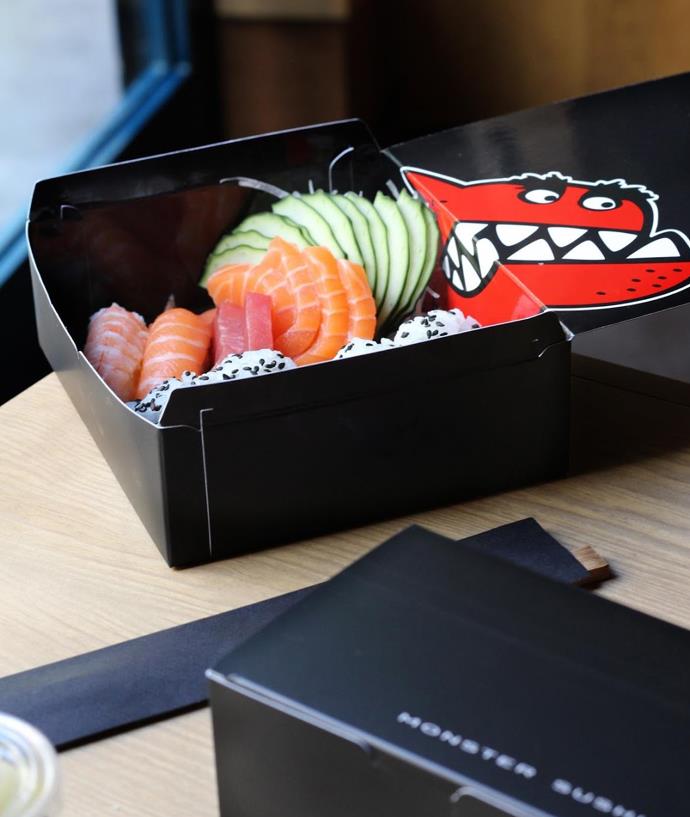 Order sushi at home in Horta
Looking for the best take away sushi in Horta-Guinardó? Monster Sushi is the perfect solution to enjoy take away sushi in this neighborhood of Barcelona. With our delivery service, you can enjoy the best rolls, makis, nigiris and other traditional Japanese dishes at home, at work or at an impromptu meeting with friends. Even surprise with a sophisticated menu at your next family dinner. Our team of professionals, with sushi chefs trained in Japan and the United States, prove that combining quality and speed is possible. Using top quality products, we will prepare your order of sushi at home in Horta in a meticulous and exquisite way. At Monster Sushi we want to create an experience that sets us apart from any other Japanese restaurant in Horta-Guinardó.
The best service of sushi at home in Horta
The delivery drivers who take your sushi home are part of our staff, so they treat your orders with care. We want you to feel as well looked after as you would in any of our restaurants. Because our goal is that your experience is outstanding, regardless of whether you are in one of our locations or if you have ordered sushi at home in Horta.
The delivery time from the time you place your order is approximately 45 minutes. If you need your order to be ready at a specific time, we recommend that you place your order in advance and select the delivery time. This way, you make sure that your sushi arrives in Horta just in time for lunch or dinner. Avoid waiting!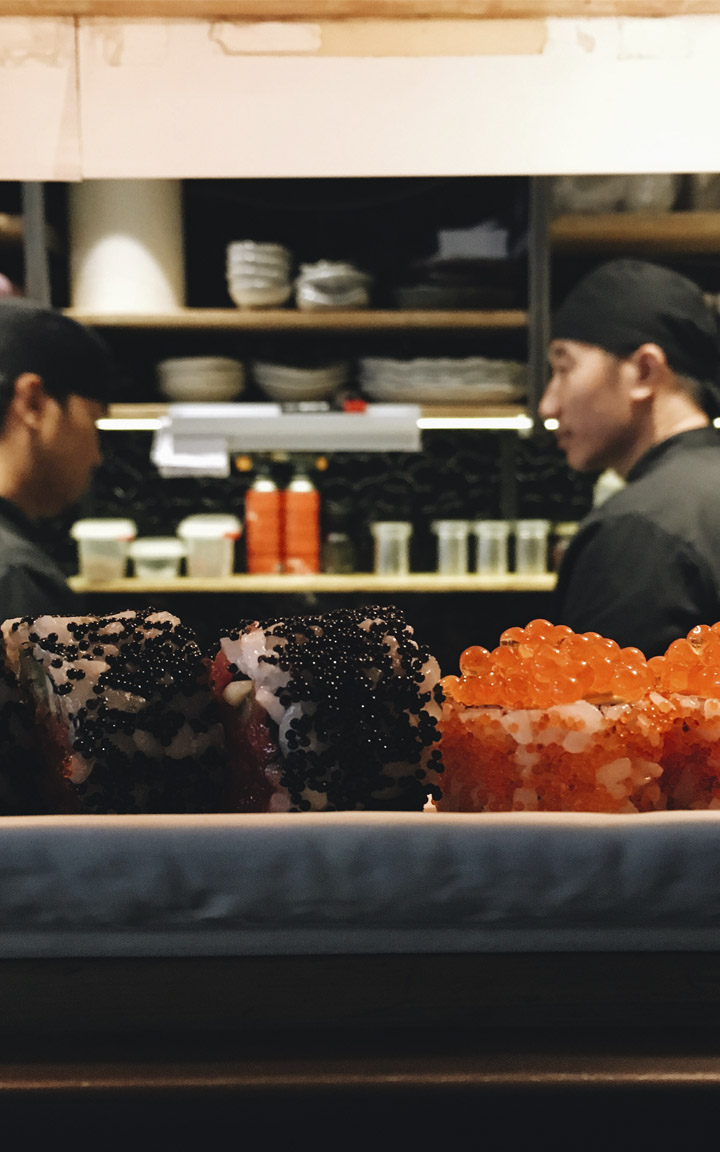 We select the raw materials for the preparation of our dishes with care, to achieve a unique experience.
We take care of all the details and experiences of our customers, from the plating to the packaging of our products.
Our waiters and servers go out of their way to make sure you enjoy your experience at Monster Sushi to the fullest.
The flavors of the dishes and the atmosphere of our restaurants are marked by the mixture and diversity.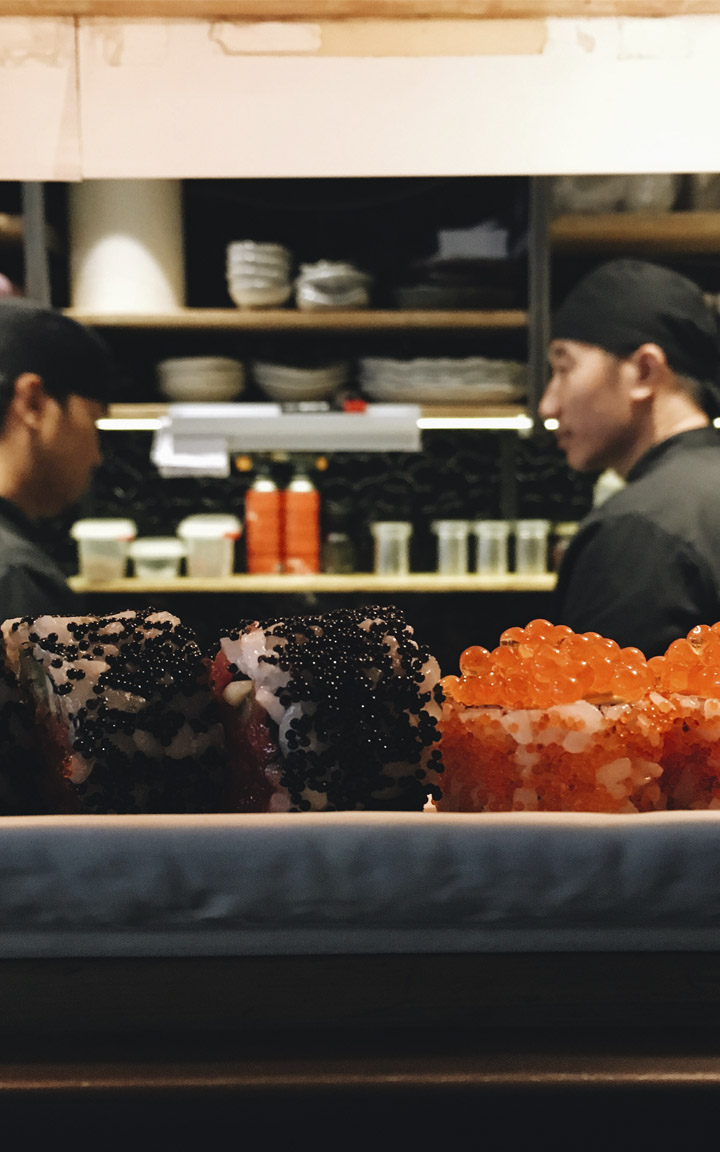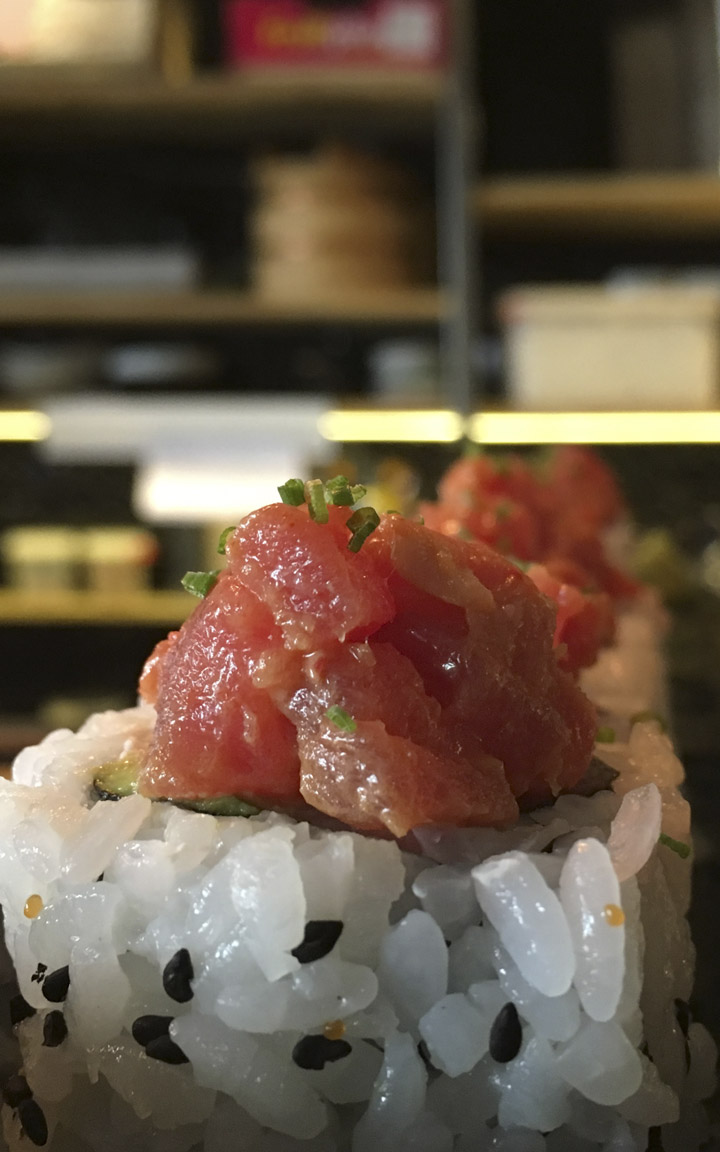 Guide to Japanese seasonal foods and ingredients
At Monster Sushi we are aware of the seasonality of ingredients. The use of fresh seasonal ingredients is very important. Shun is the Japanese word that refers to the seasonality of ingredients, as well as the time of year when an ingredient is at its freshest and tastiest.
Our gastronomic offer responds to the shun of food. The quality of our raw material, as well as our elaborations is fundamental to achieve a unique experience. Enjoy the best sushi in Horta in our restaurants as well as ordering sushi at home for Horta.
The Japanese menu, or kaiseki, is artfully prepared and presented with seasonality in mind. The dishes are not only visually appealing, but the flavours and textures are also perfectly balanced. To create such an amazing meal, one must choose from the freshest produce of the moment.
What to order in spring at Monster Sushi Horta?
In the spring, Japan is covered in cherry blossoms, an event called hanami, which is celebrated with seasonal food. During this season, vegetables such as peas, eggplant and turnips are in season, as are seafood such as sardines, cuttlefish, herring and rockfish. Clear broth soups with clams, mussels and sardines are popular dishes during the spring months.
A perfect way to enjoy hanami even more is to order typical Japanese food of the area and go to a park to have a picnic under the cherry trees and their wonderful flower, extremely beautiful and with a well-known symbolism in Japanese culture. Has your passion for Japanese cuisine led you to want to know their customs and enjoy the magical entrance of spring? If so, at Monster Sushi we can help you.
If you can't visit Japan during hanami, you can always celebrate it from home or wherever you want. With Monster Sushi you can order the best sushi in Horta at home.
Celebrate hanami with Monster Sushi in Horta
If you want to make a special celebration, we recommend you to place an online order of Japanese at home in Horta-Guinardó and prepare a picnic in the Labyrinth Park of Horta. Call your friends and prepare a very special day. Close the picnic with our delicious lemon pie.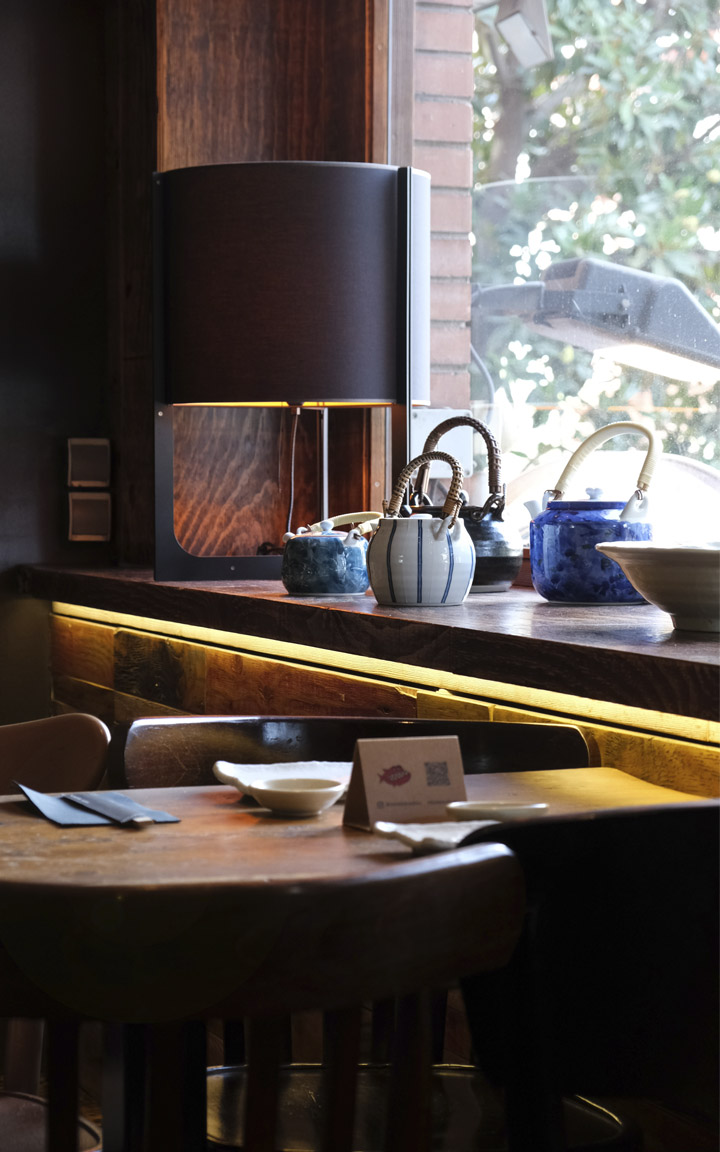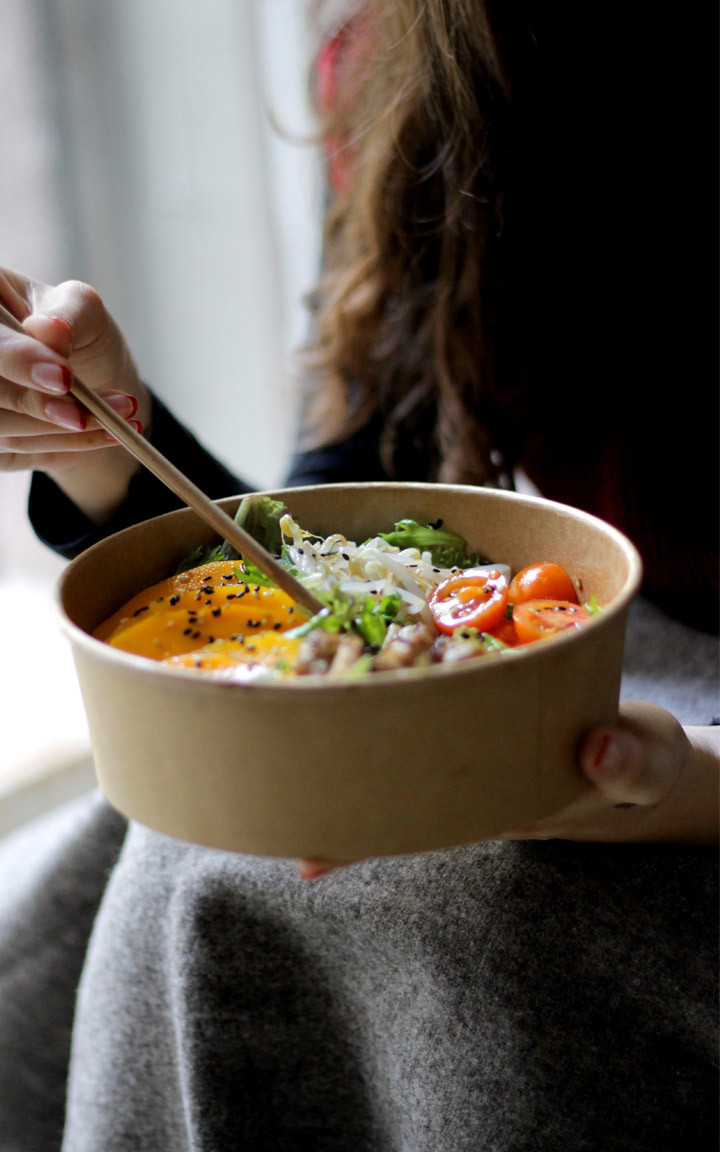 Spring disappears in Japan with the arrival of the rains, the colors and flavors of spring are disappearing and giving way to summer. Summer is the hottest and most humid time in the country, so nighttime and outdoor activities are the most enjoyed and desired by all.
It is the season of festivals, cold food, fresh fruits and fish such as eel. The best options are sashimi, yakisobas or yakimeshi. At Monster Sushi we bring you home the best sushi in Horta, so you can enjoy with your friends a fresh, healthy and light dinner.
But perhaps the smell that best defines the Japanese summer is that of the sweet teriyaki sauce that we find in many meals. Would you like to order some yakitori skewers from our Japanese delivery service for Horta? According to the Japanese, teriyaki sauce helps us to fight the heat and regain strength.
Enjoy the best autumn sushi in Horta-Guinardó
During autumn, a wide variety of fruits and vegetables are in season, such as chestnuts, figs and pears, as well as sweet potatoes, mushrooms and pumpkin. Fresh autumn fish includes salmon and salmon roe.
It's the best time to order our salmon rolls, salmon nigiri or our Samba with salmon roe. Enjoy a nice weekend lunch at home by ordering from our Japanese restaurant in Horta. In addition, with the arrival of cold weather we encourage you to complete your order with one of our desserts, such as the Monster Sushi chocolate cake.
Order sushi in Horta in Winter
Hot dishes are popular in Japan during the winter because they help keep us warm. Soups or stews are ideal, they also include a variety of proteins and a mix of seasonal vegetables. During the winter we recommend ordering miso soup, yakisoba or one of our robata meats from our Japanese delivery service in Horta. Tuna is the most characteristic fish of winter. Now is the time to order our tuna top rolls.
Do you want to explore these new flavours from home?Place your order of sushi at home in Horta, from our website or by phone, and celebrate hanami as you like.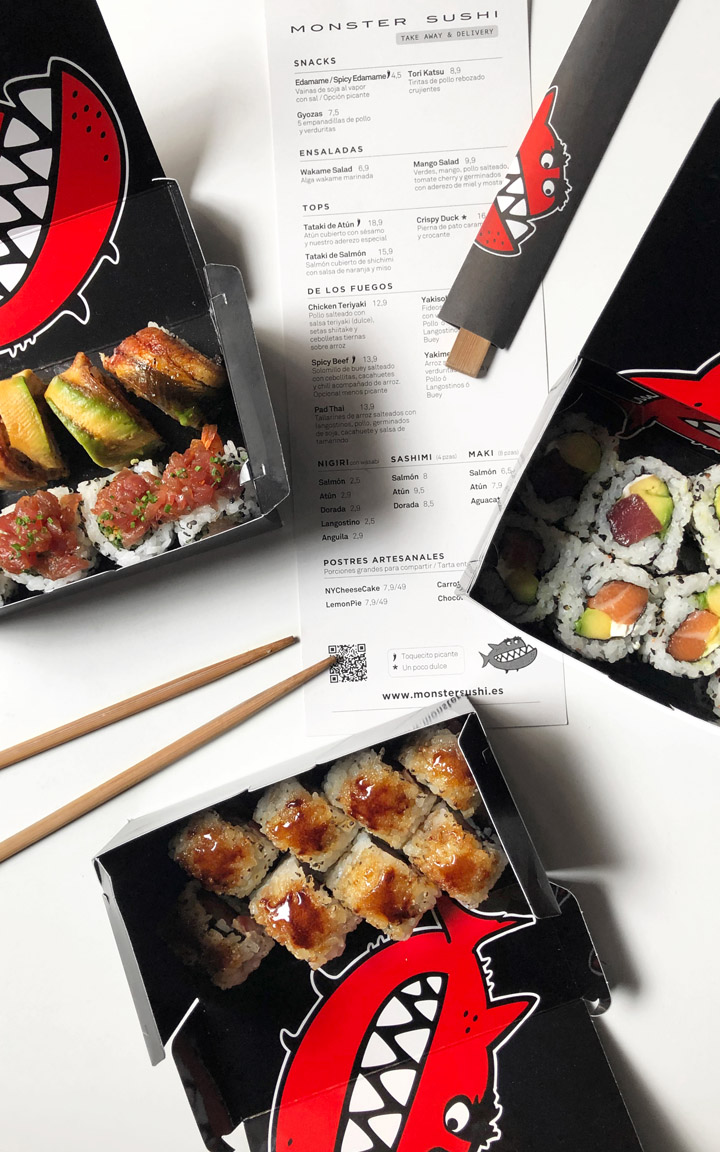 What are you waiting for? Order now!
Enjoy sushi in Horta without leaving home. You can place your order online or by calling our restaurant. We have our own delivery staff to ensure the quality of the Monster Sushi Delivery service.
Do you have any questions?