Enjoy the best sushi in Hospitalet with Monster Sushi. Order from our Japanese restaurant in Hospitalet through the web and we send it to your home, office or wherever you are.
Place your order online or call by phone and order the best sushi to Hospitalet de Llobregat at home in a few minutes.
Monster Sushi is a melting pot in which quality, diversity and mixture provide a differential value, both in the flavors of the dishes and in our premises or sushi delivery service to Hospitalet de Llobregat. Our obsession for excellence in the treatment of the product and its quality is what makes us a unique experience.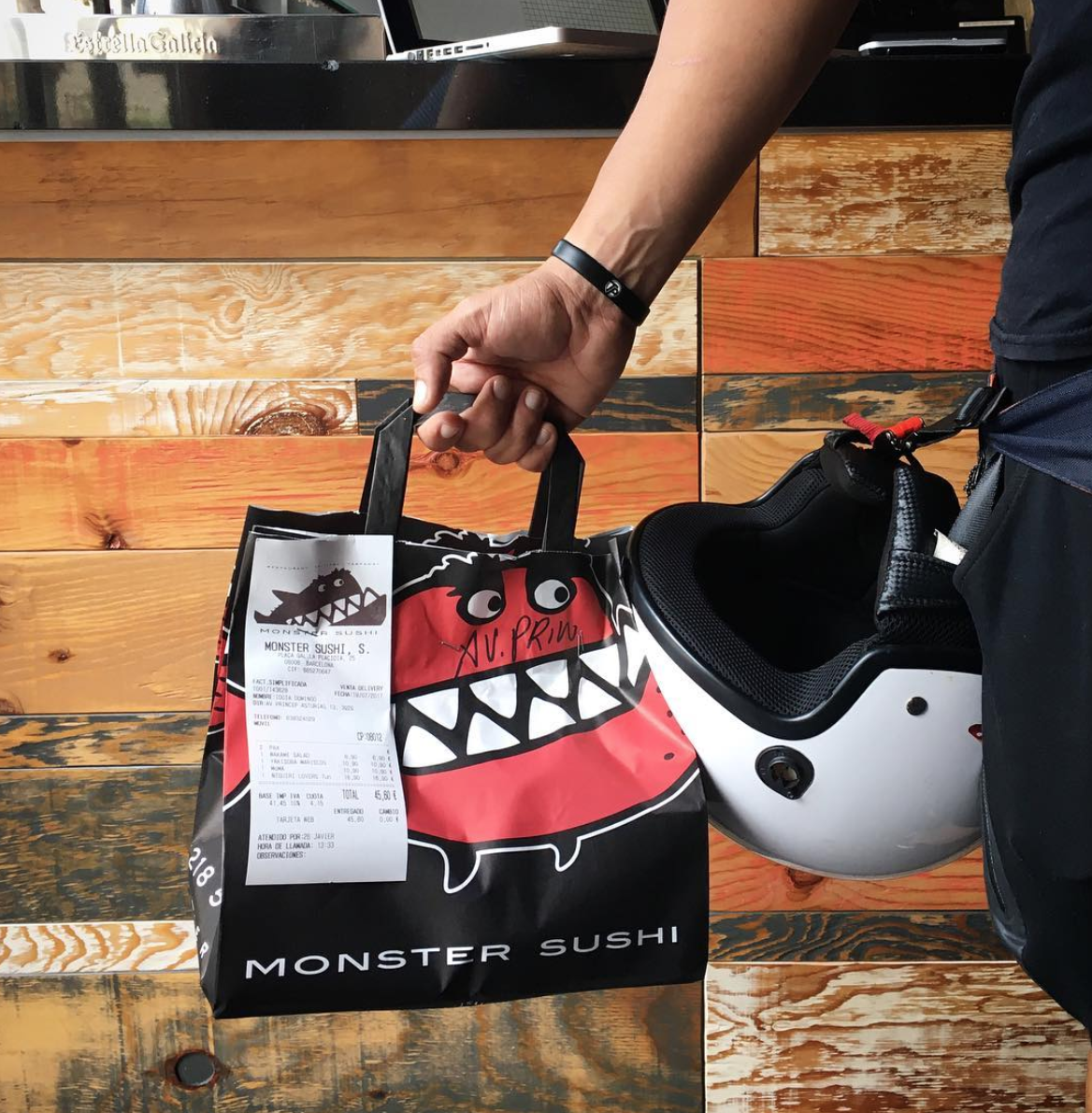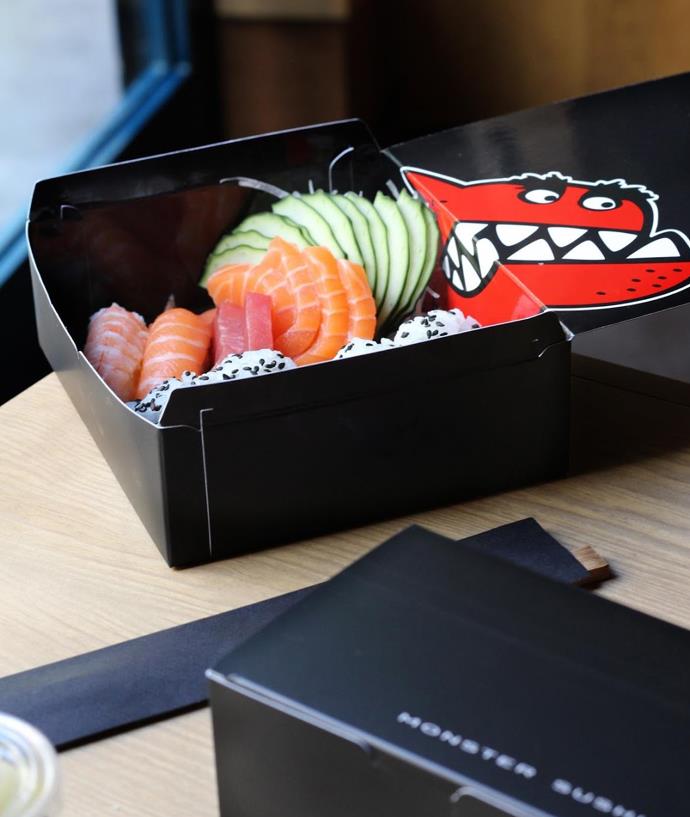 Order sushi at home in Hospitalet de Llobregat
At Monster Sushi we want to be perceived as the Japanese restaurant in Hospitalet that offers you a unique and different experience. Quality, hospitality and respect for the food play the leading role in our premises. A careful but informal atmosphere, sophisticated but daring, festive but comfortable, which is also reflected in our delivery service.
A balance inside and outside the kitchen that becomes recognizable and memorable through details and characteristics in the menu, delivery and communication. The place to be for those who want to experience something new, for those who want to learn and be surprised. Because our goal is that your experience is outstanding, regardless of whether you are in one of our locations or if you have ordered sushi delivery in Hospitalet.
We have our own delivery drivers to stay true to our own values.
We take care of the selection of our raw materials in order to be able to elaborate an excellent gastronomic offer.
We take care of the details so that everything meets your expectations: plating, decoration, lighting and packaging.
The flavors of the dishes and the atmosphere of our restaurants are marked by the mixture and diversity.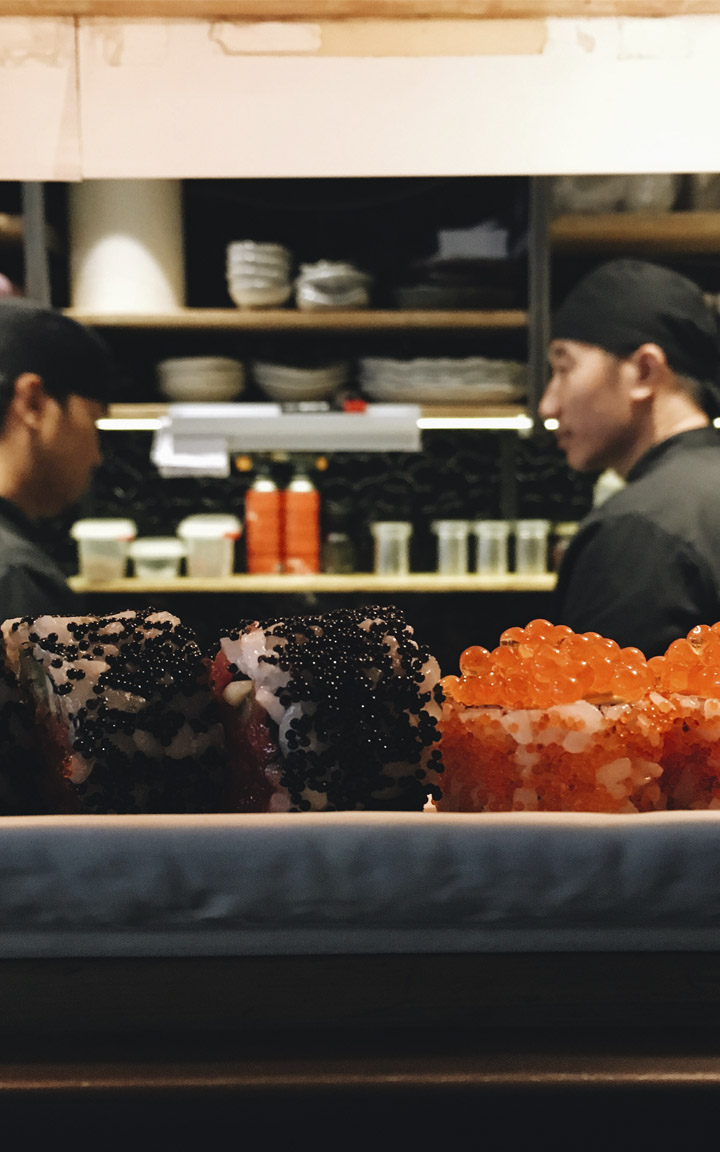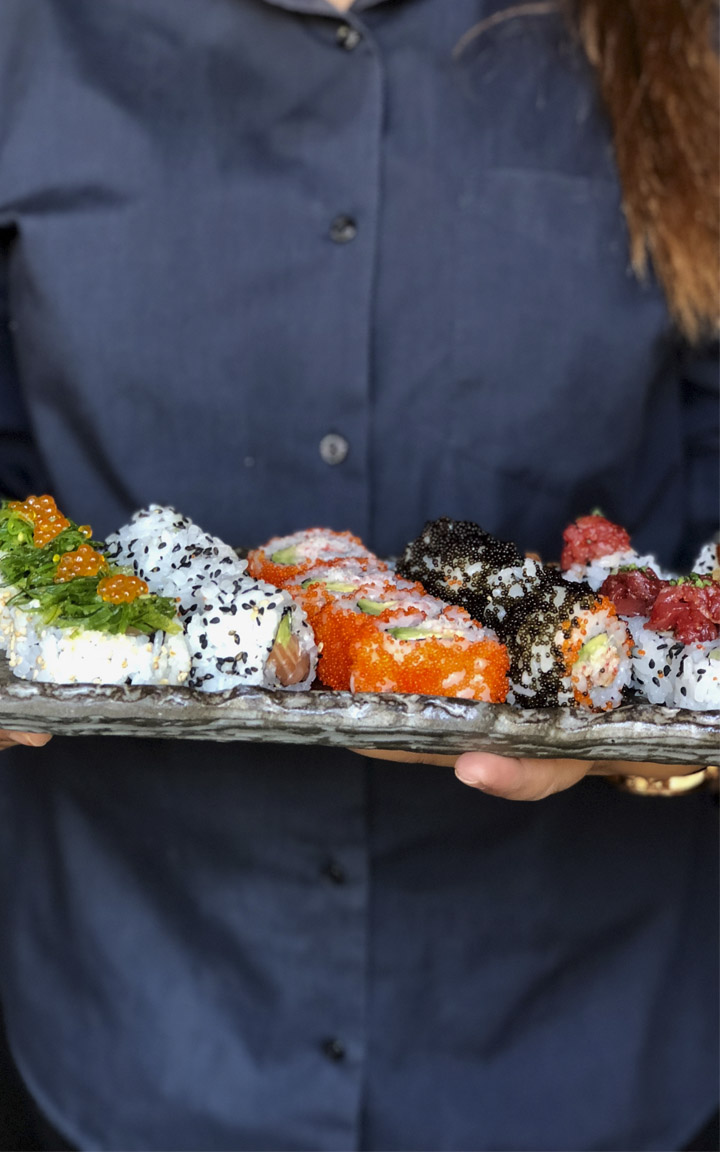 Discover the best japanese restaurant in l'Hospitalet at the office
At Monster Sushi we have proposals that you can't refuse. When the intensive summer days are over and you have to go back to the usual schedule, the return of the tupper begins. Resuming the usual schedule and thinking about what to take to eat the next day to the office is one of the most stressful activities of everyday work.
The planning and quick search for recipes on the internet is becoming a common task. At Monster Sushi we want to help you. Order sushi at your office in Hospitalet and enjoy a healthy and balanced meal without having to invest a second in its preparation.
Sushi has a balanced supply of protein, carbohydrates, fiber, vitamins and minerals, free of animal fats and rich in omega-3. In addition to eating something exotic and different in the office, you will eat in a healthy way. If you have your office in Hospitalet de Llobregat, we make it easy for you.
Reasons to order sushi at home in Hospitalet
There are many reasons why ordering sushi at home, at the office or wherever you want is a good option. Today, we make it easier than ever to order sushi in Hospitalet de Llobregat. You can order from our website or by phone. In a few minutes we will be where you tell us.
Sushi is a very complete, nutritious food, with slow absorption carbohydrates, proteins of high biological value, beneficial fats for the body, vitamins and minerals. We can't think of better food for a long day at work. Order sushi in your office in Hospitalet and feed your brain in the most complicated days!
Sushi is a perfect menu for the office, eating sushi is a healthy and comfortable alternative to take to the office. Japanese cuisine is always a hit, whatever the moment. Try our greatest hits (maki, nigiri, gyoza, yakisoba) with a focus on the fusion of world cuisines, and don't miss a dessert to sweeten the rest of your working day!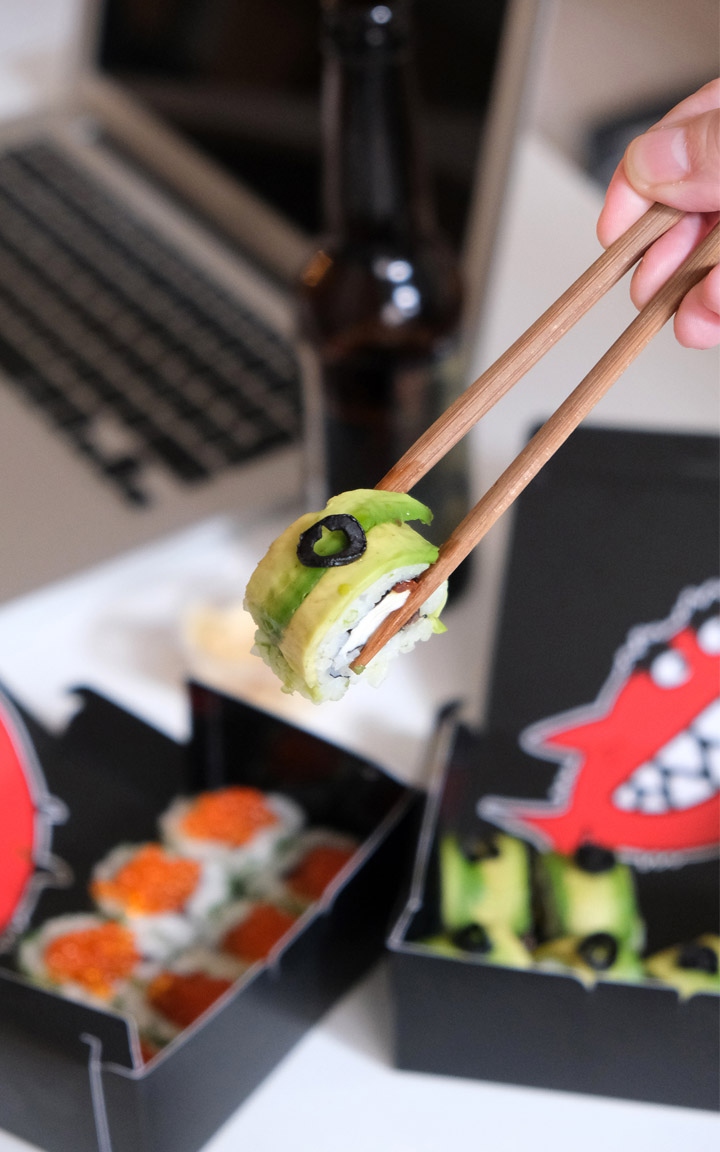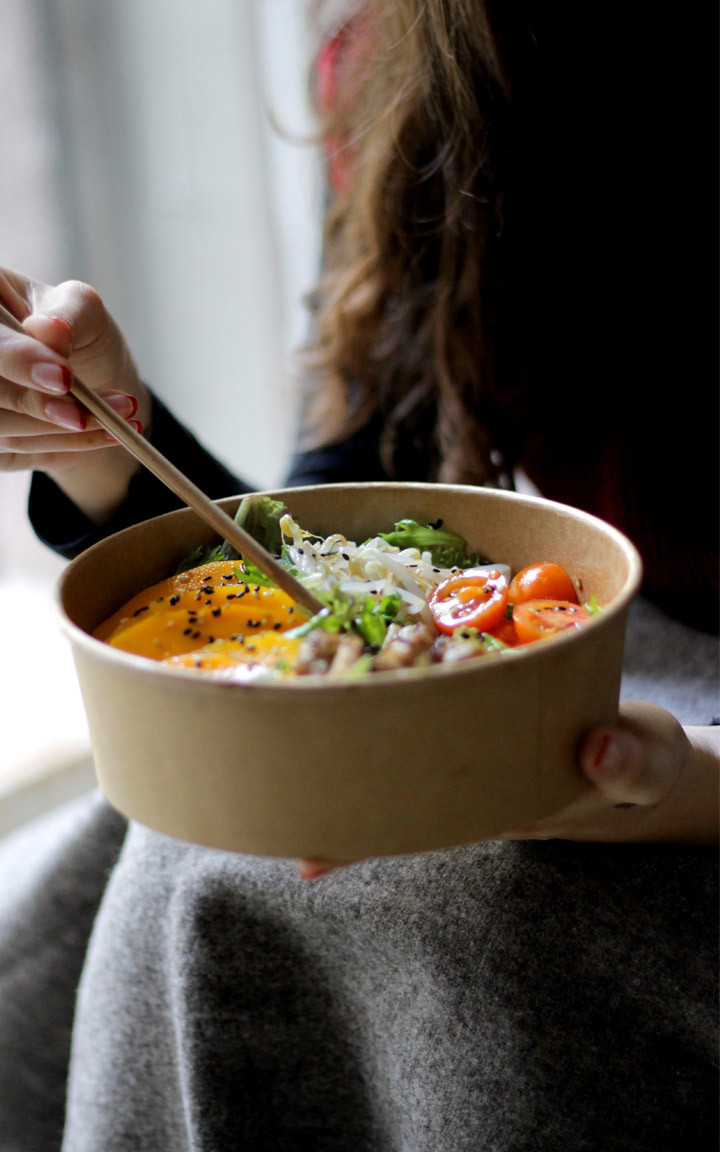 Say goodbye to the tupperware with Monster Sushi in Hospitalet
More than 40% of the population faces the tupper or lunchbox moment at the office. Busy life leads us to look for excuses to end up eating anything: boil pasta and add fried tomato, open a bag of lamb's lettuce and add white cheese or even prepare a sandwich.
Ask your Japanese restaurant in Hospitalet de Llobregat and in a few minutes we will take you home, to the office or wherever you want a selection of our greatest rolls. Although if you are not so much into sushi, you can also try our salads, sushi, yakisobas or yakimeshis.
In Monster Sushi's menu you will find delicious options for all tastes and needs. If you want to break away from lettuce, lamb's lettuce and arugula forever, or at least for a day, Monster Sushi is your place. Do you want to eat sushi at the office? Do you want to explore new flavors from home? Order online or by phone and we'll take care of delivering your sushi to Hospitalet.
What are you waiting for? Order now!
Enjoy sushi Esplugues de Llobregat without leaving home. Place your order online or by phone and our own delivery drivers will take it to you wherever you are, always with the quality that characterizes Monster Sushi.
Do you have any questions?