If you are looking for a Japanese restaurant in Sant Gervasi, look no further. Monster Sushi Delivery takes care of bringing you the best sushi in Barcelona at home, at work or wherever you want.
Place your order online and try the best sushi at home in Sant Gervasi.
Monster Sushi restaurants maintain a high standard of product quality so that customers can enjoy an experience that lives up to their expectations. An excellence that is maintained both in our premises and in our delivery service.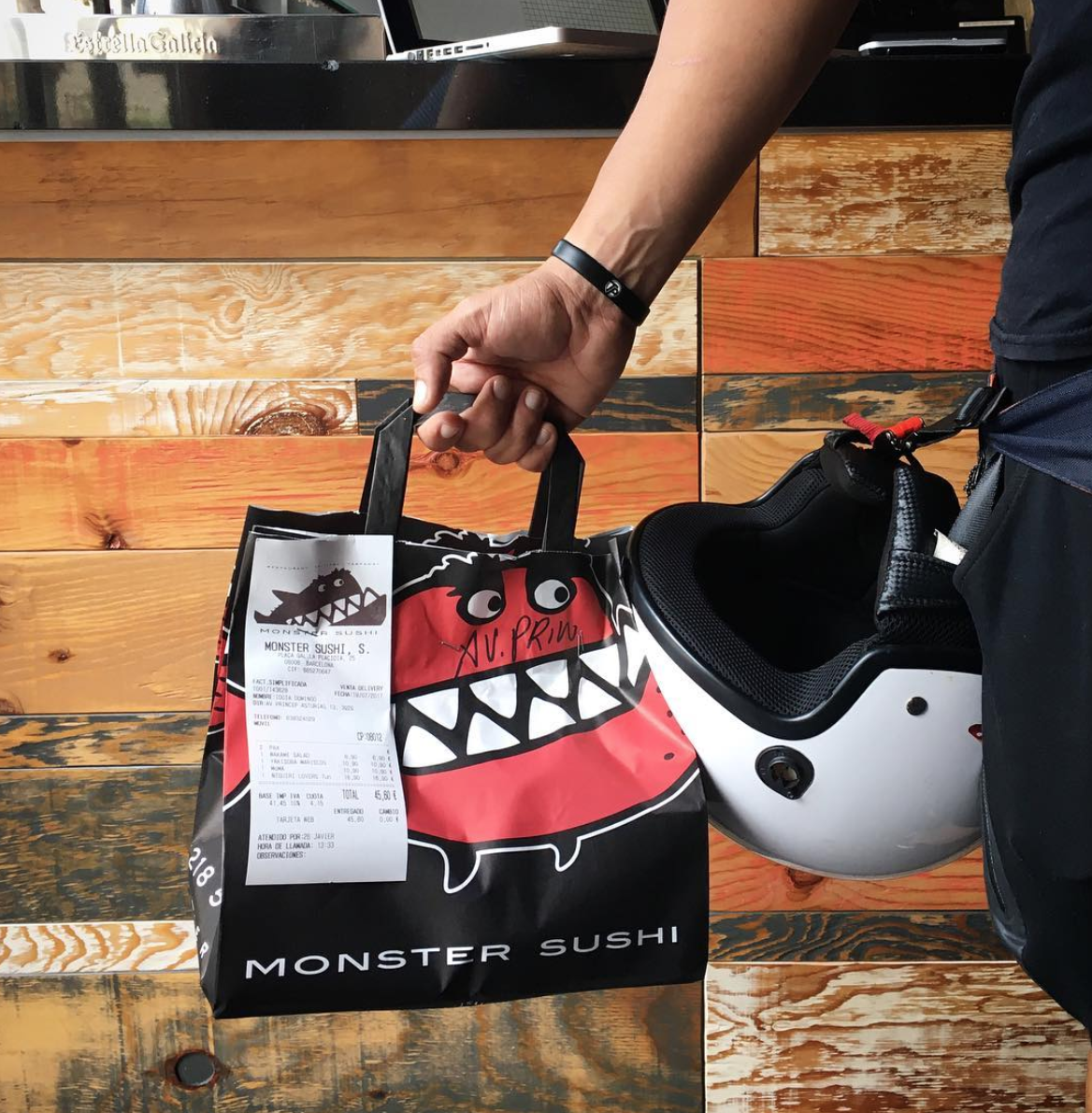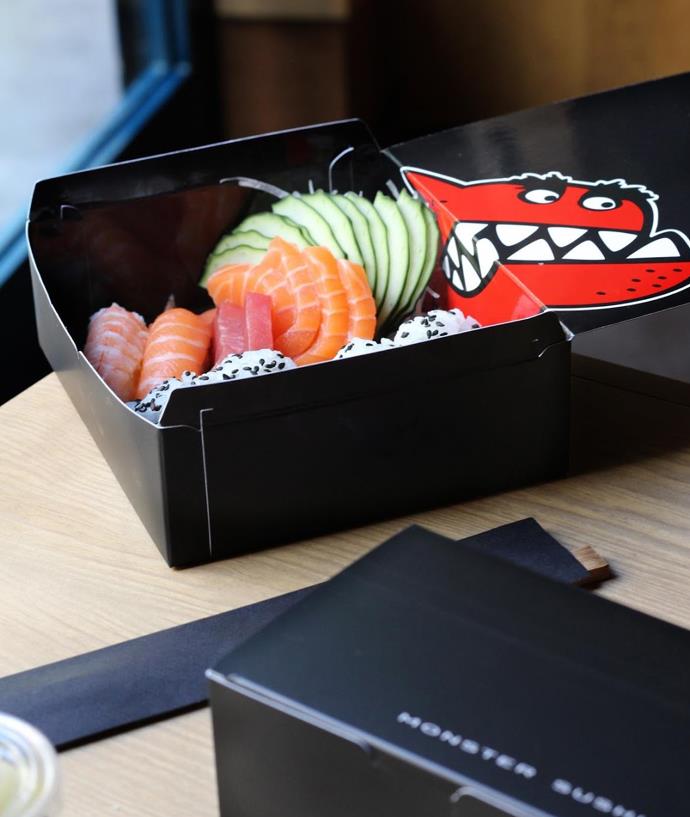 Sushi for everyone in Sant Gervasi
At Monster Sushi, your Japanese cuisine restaurant of preference in Barcelona, we have a menu full of exquisite preparations of Japanese cuisine that will allow you to choose your order as and when you want. Your doorbell is ringing! Order online through our website and choose the options that best suit your tastes and preferences. Order your sushi at home in Sant Gervasi through our website and discover the fastest delivery in Barcelona!
We put at your disposal several menus, so you can enjoy the full dining experience. In Monster Sushi we think of everyone, celiacs, intolerant, vegetarians... we want you to eat the best sushi in Barcelona. Remember to tell us at the time of payment, in the comments field, any kind of intolerance you have so we can prepare your order in the right way. What are you waiting for order sushi now in Sant Gervasi?
We carefully choose the raw materials, which allows us to achieve the maximum excellence in the kitchen.
We elaborate a diverse menu that reflects the mix of ingredients and influences of our dishes.
We ensure the quality of our premium product with raw materials that make the difference in our dishes.
We take care of all the details and experiences of our customers, from the plating to the packaging of our products.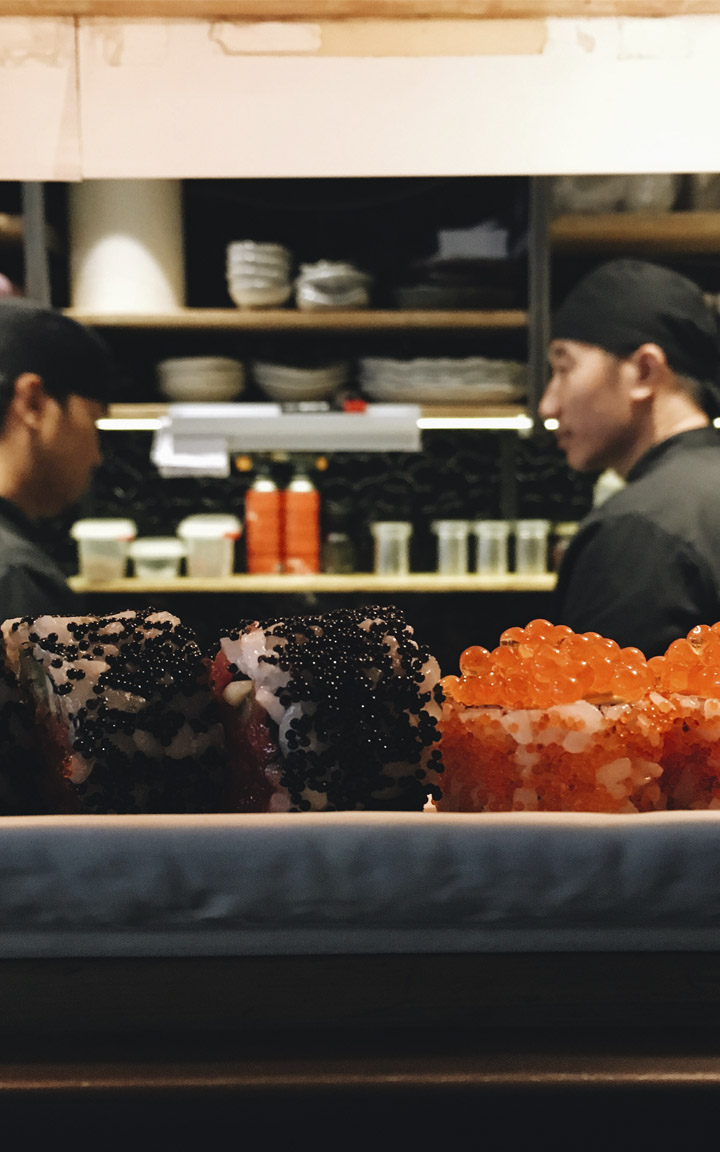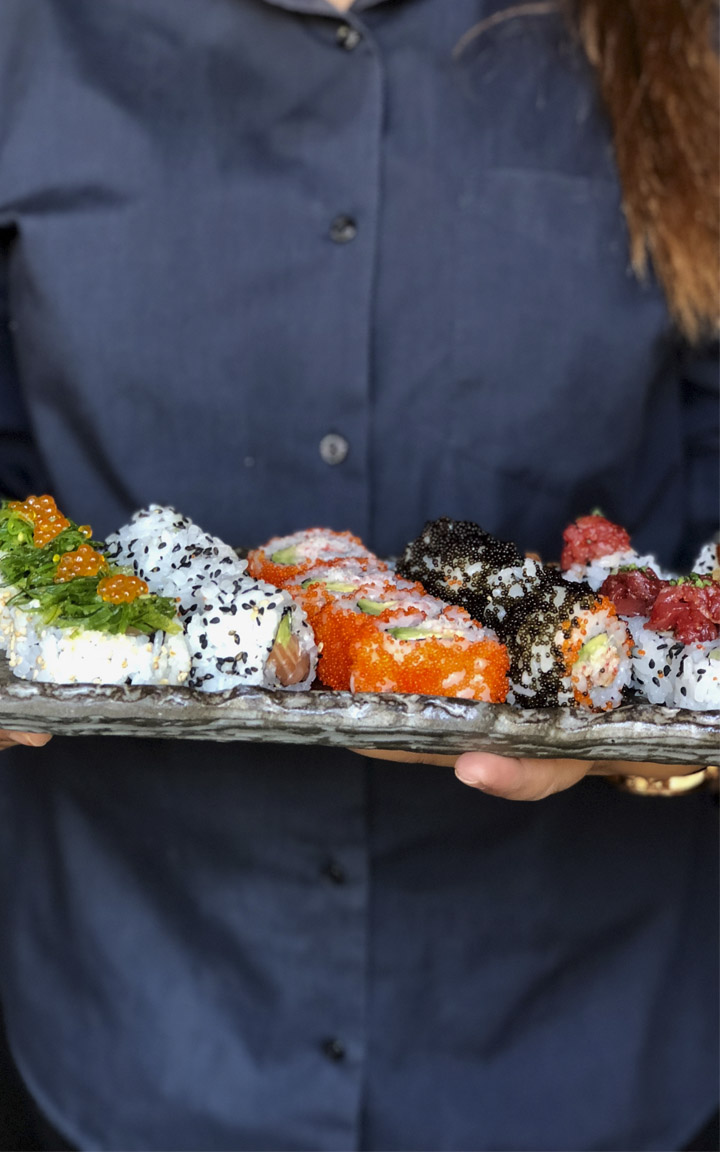 Discover the fires of your sushi restaurant in Sant Gervasi
At Monster Sushi we want you to enjoy each one of the dishes on our menu. The gastronomy of the land of the rising sun goes far beyond sushi. Its main feature is the seasonality of its products, the quality of the materials and the presentation of the dishes, both in the restaurant and in the orders of sushi at home in Sant Gervasi.
In the Japanese culinary art, meats abound. In our menu you can find typical Japanese dishes such as Spicy Beef or Crispy Duck.
Our fantastic Chicken Teriyaki is a dish consisting of chicken sautéed with teriyaki (sweet) sauce, shiitake mushrooms and spring onions on a rice base. Teriyaki is a Japanese meat cooking technique in which the food is oven-roasted or grilled with a sweet sauce dressing. Teriyaki encompasses many tasty dishes in which the common point is the method of preparation. What do you think about Teriyaki cooking? If you want to try one of our specialties cooked with the Teriyaki technique, do not hesitate to order them in your sushi restaurant at home in Sant Gervasi.
Basil Chicken is chicken stir-fried with fresh basil and a touch of chili, served with rice in a wok style, but with enough sauce for you to dip the rice in. This dish is one of the representative examples of Thai culture on our menu. This chicken with vegetables recipe gets the definitive Thai touch thanks to the basil added at the end of the process, which will mark the personality of the dish. This dish is prepared quickly, order sushi in Sant Gervasi and try our most Thai speciality.
Do you want to try our most special meat in a delicious way? This sautéed Japanese beef tenderloin in wok with onions, peanuts and chili, accompanied by rice will leave you speechless. You can order it at home in Sant Gervasi also with a non – spicy alternative. Although we recommend you take a risk. Japanese food has a reputation for being mild. However, anyone who is willing to make a generalization like this has obviously never tried the most common seasonings used in Japanese cuisine. What are you waiting for, call your favorite sushi restaurant and order a home delivery to Sant Gervasi.
If you go to Monster Sushi you will find a whole gastronomic experience, from a wide variety of sushi pieces made with carefully chosen ingredients, a fusion of dishes that will surprise you with their unique taste. But, at Monster Sushi we also like meat. We are committed to dishes capable of satisfying the palate of even the most demanding carnivore. Enjoy the best of filleted beef slowly cooked to the point you want with our Monster Steak. Do you want to know what the sauce is made of? Ask your sushi delivery restaurant in Sant Gervasi and see for yourself.
Who said that in a Japanese restaurant you can only eat sushi? Try our Monster Steak and we will break all your schemes.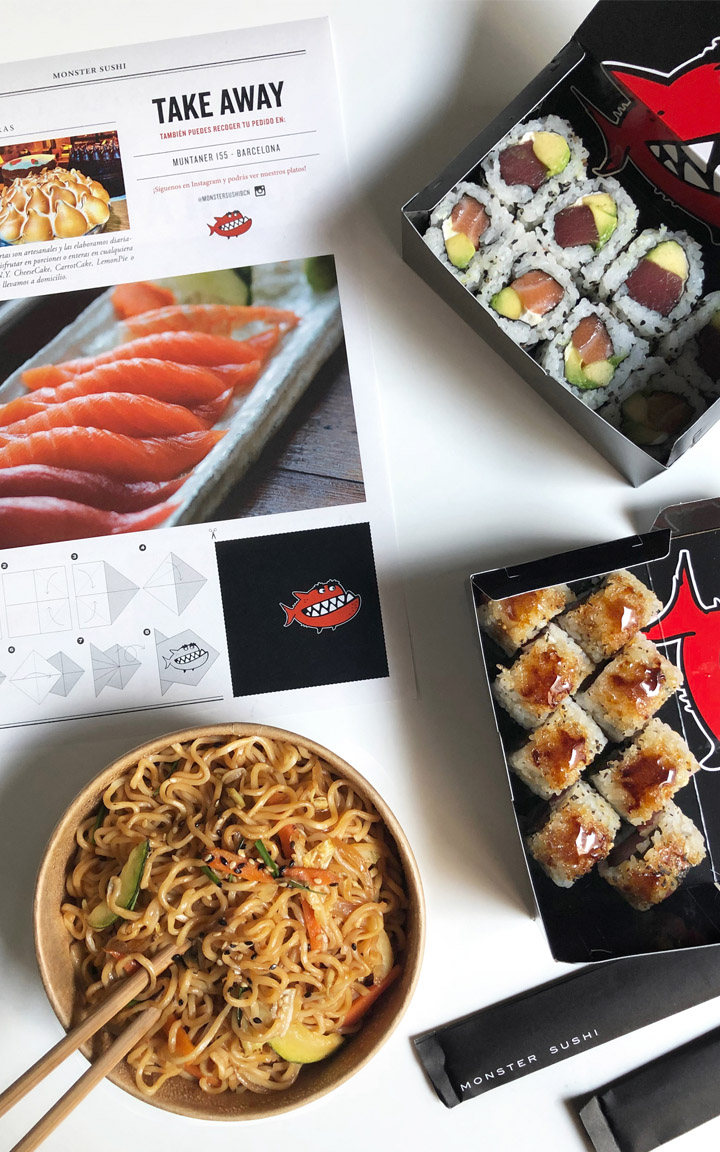 Order now and get your sushi in Sant Gervasi!
Enjoy sushi Sant Gervasi without leaving home. You can place your order online or by calling our restaurant. We have our own delivery staff to ensure the quality that characterizes Monster Sushi's home delivery service.
Do you have any questions?