If you are in the district of Gracia and you fancy sushi, count on us. Order your sushi at home in Gracia through our website and we will send it to you wherever you are.
Order online and taste the best sushi at home in Gracia in a few minutes.
Monster Sushi is a unique and different experience in which quality, hospitality and respect for the food play the leading role. A balance inside and outside the kitchen that is perceived in the details of the menu and our delivery service.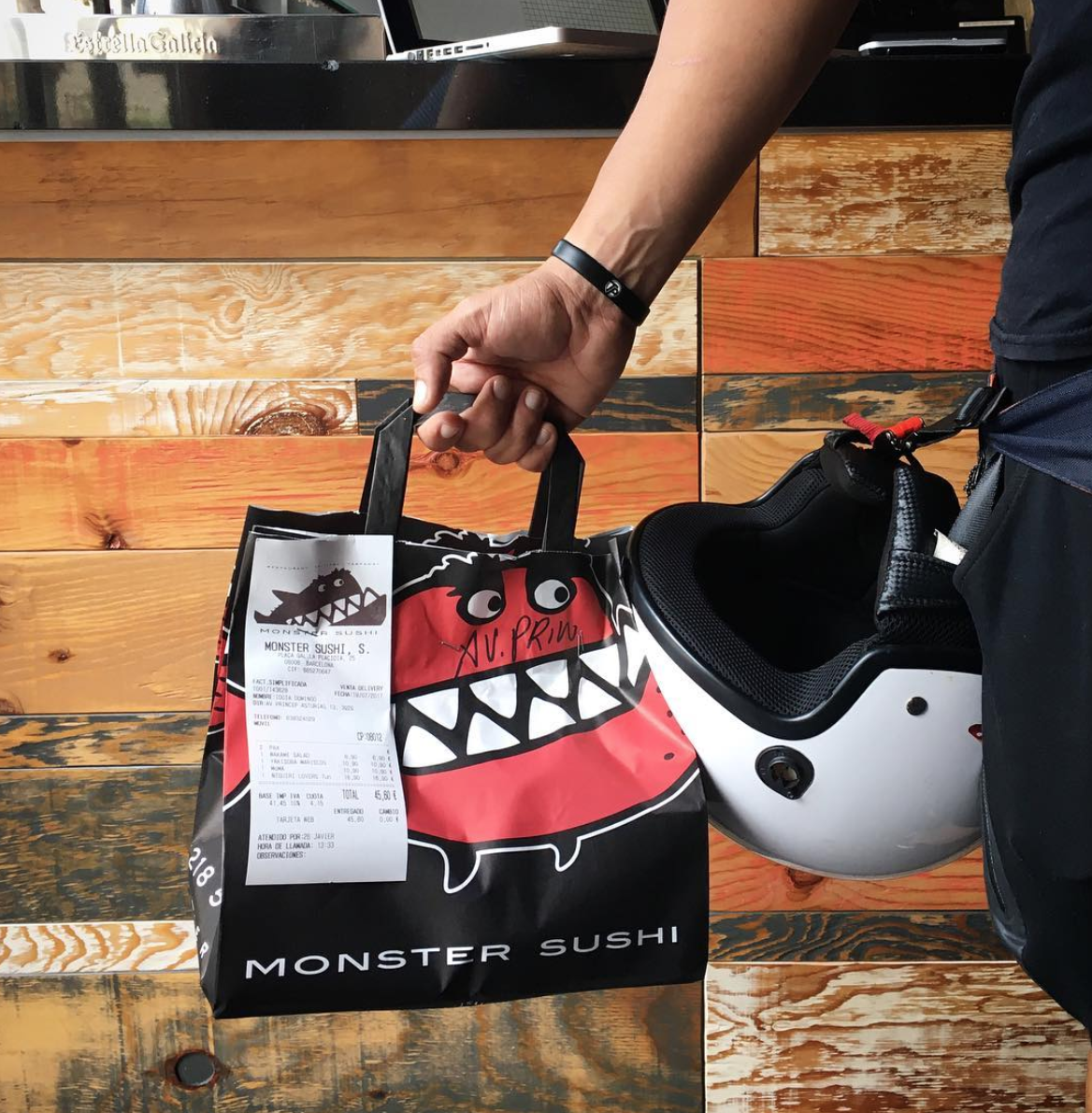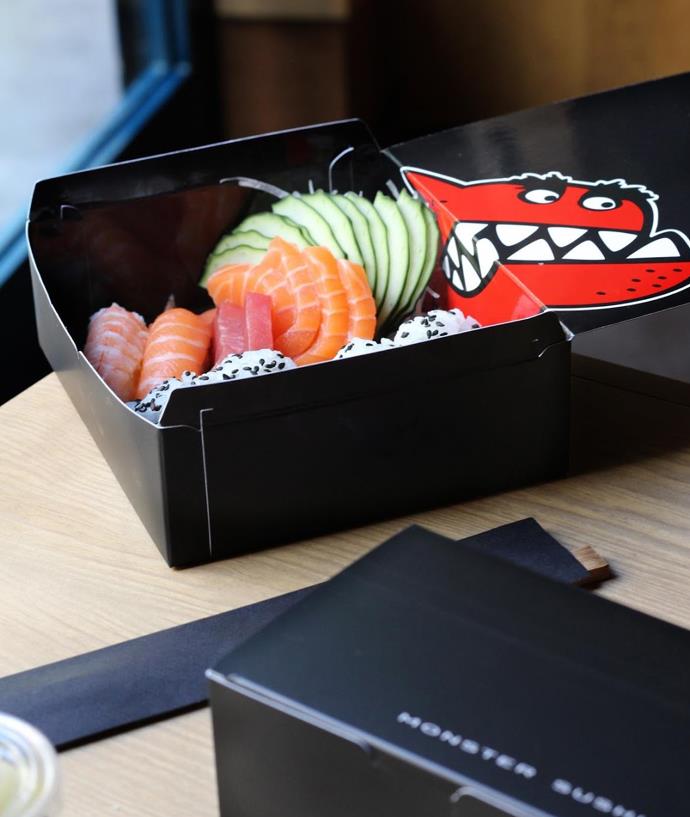 Order sushi at home in Gracia
Discover the best sushi at home in Gracia with Monster Sushi, the restaurant par excellence of the district. Now, our Japanese restaurant in Gracia has home delivery service, so you can taste the best Japanese food at home in a few minutes.
Our team of professionals, with sushi chefs trained in Japan and the United States, have created a menu that combines quality, tradition and creativity. We use top quality products, meticulously prepared as soon as you place your order online.
Our Japanese restaurant in Gracia has its own delivery drivers, so that your order arrives in no time. We want you to feel as well attended as in any of our restaurants. Our goal is that you have an unbeatable experience, regardless of whether you are in our restaurant or if you have ordered sushi delivery in Gracia.
We choose fresh ingredients and the best raw materials for the preparation of our dishes.
We take the utmost care of our customers' experience; we pay maximum attention to the plating and packaging.
We have our own delivery drivers to stay true to our own values.
We apply creativity in our dishes to achieve a unique experience in the palate of our customers.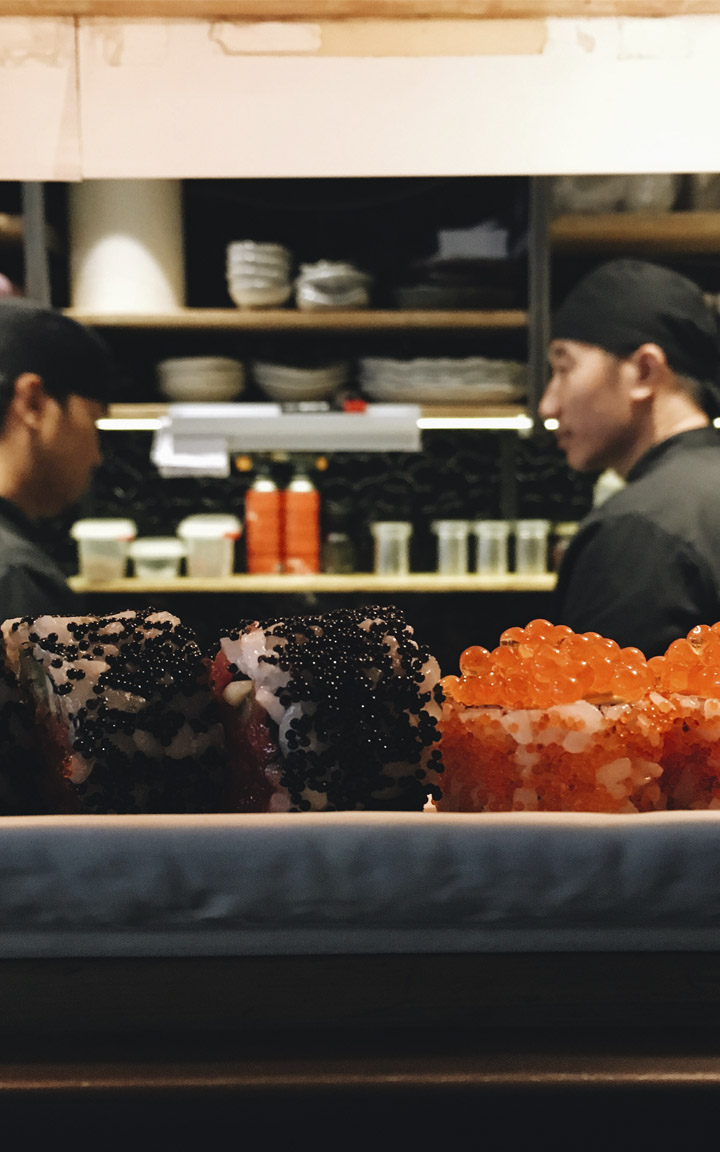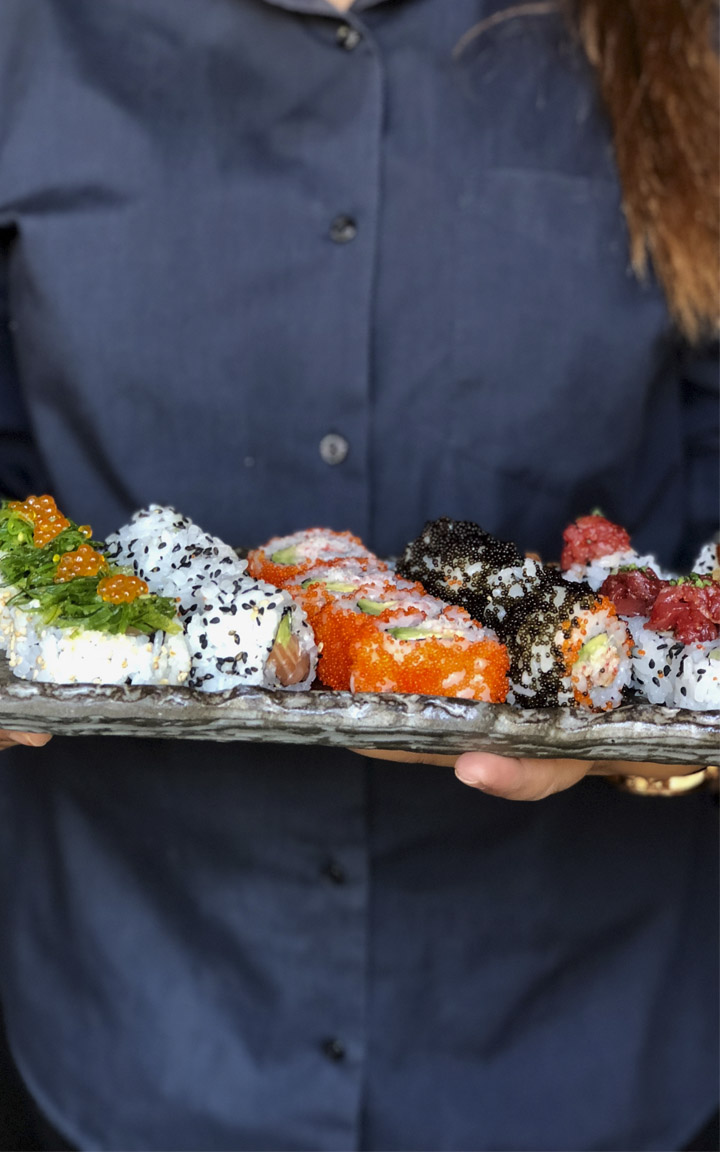 The best homemade sushi in Gracia
With sushi as its flagship, Japanese cuisine has carved a niche for itself in Barcelona, especially in a specific area, Vila de Gracia. If you are walking along Passeig de Gracia, strolling or discovering new places, welcome to Monster Sushi. There are details that mark the future of things, crucial in the success and impact of a product, in our case is the craftsmanship of our dishes.
Artisan Sushi straight to your living room
There are more and more sushi fans. If you are one of them and you can't do anything else but think about trying new flavors, you can't miss Monster Sushi. We bring you the best sushi in Barcelona at home, so you can enjoy good food in the atmosphere you want. Monster Sushi is an interpretation of Japanese cuisine, a new, daring and modern concept.
If the expression "eating with your eyes" didn't exist, it would have to be invented. Our selection of sushi proposes to use smell, sight, even hearing and touch when eating. All the senses take part while you taste our menu.
The most appetising sushi in Gracia
At Monster Sushi we know that the appearance of the food is fundamental, the brain stops before the visual, that's why we work on the presentation as one of our fundamental values. Not only in the restaurant, but also when it arrives in your living room. Find all the visual pleasure and taste the best creative elaborations of our sushi chefs, dare to try our Combo 6×4 Deluxe composed of 24 Top Rolls of Monster Sushi.
Rock and Roll your senses
Sound is the forgotten taste; however, the sense of hearing is very important in the perception of taste, texture or freshness. For us the most important thing is to stay true to ourselves and that means ensuring a premium product quality with raw materials that make the difference. The consistency in our gastronomic offer allows us to reach the maximum excellence in its execution and, therefore, in the result. Order sushi at home in Gracia and don't miss our tempura roll: Rock & Roll.
Rice, the key to making sushi
Making sushi is an art that we take very seriously at Monster Sushi. Rice is the basis of Japanese cuisine. The quality of sushi is usually measured in the number of fish it contains, while the rice is overlooked. But, before learning how to use knives, one must master the preparation of sushi rice. Our sushi chefs have specialized in the art of shari, a lot of work is put into to achieve the quality we offer in our dishes. If you live near Passeig de Gracia, we recommend you order sushi at home and try our Gohan accompanied by a dish of the fires.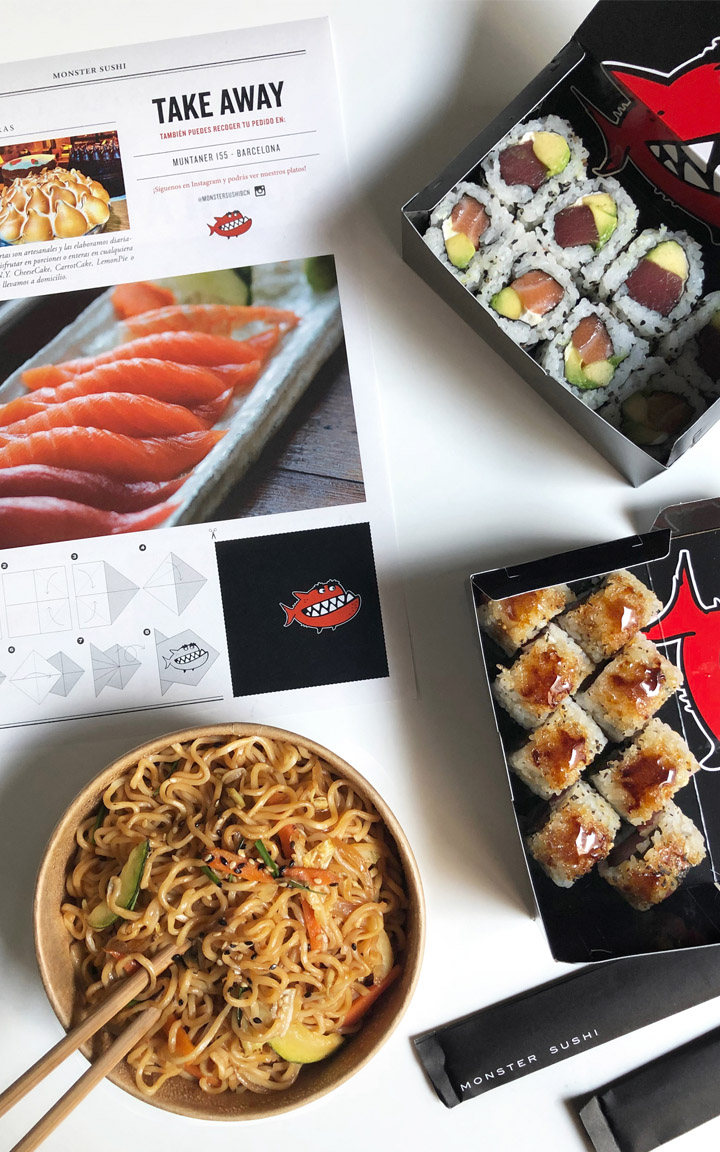 Enjoy your sushi in Gracia!
Order online or by phone and receive in a few minutes your sushi at home in Gracia. Our own delivery drivers will take it to you wherever you are, always with the quality that characterizes the Monster Sushi Delivery service.
Do you have any questions?