If you have an irremediable craving for sushi, discover the best Japanese food at home. Enjoy it now with our Monster Sushi Delivery and Take Away services.
Order online and enjoy the best sushi at home in Barcelona. Order online and we'll deliver it to your home!
Let yourself be surprised by a unique and different experience at Monster Sushi. Enjoy a tasty and original gastronomic offer designed and made from the passion, mixture and respect for Japanese culture. We take you to different corners of Japan in our restaurants or wherever you want.
Best Japanese at home in Barcelona
Do you want to taste the best Japanese food in Barcelona? Monster Sushi brings you the best dishes of Japanese cuisine at home. .
Enjoy the best Japanese food at home in Barcelona and live the experience of eating traditional Japanese dishes at home. Yakisobas, yakimeshis or chicken teriyaki made to order in a meticulous and precise method.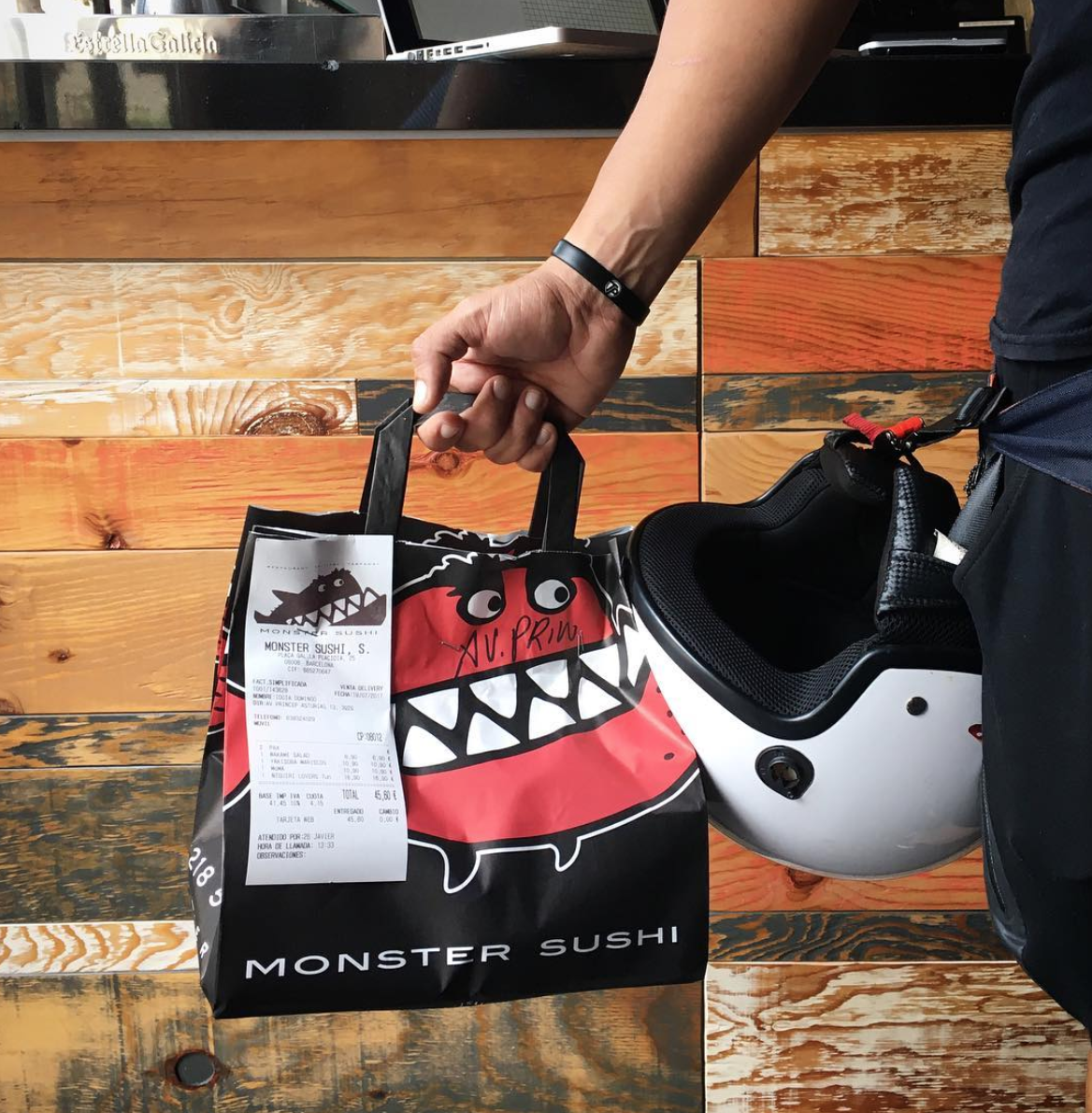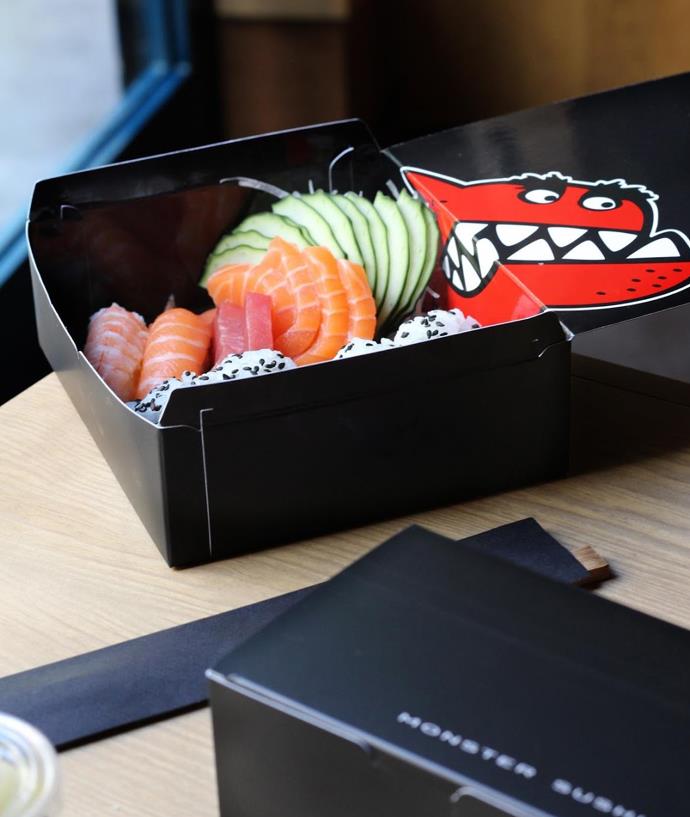 The secret of Japanese food delivery
When we think of Japanese food, the first dish that comes to mind is sushi. Undoubtedly, the secret of its success is the explosion of various flavors it represents. At Monster Sushi you will find preparations of Japanese cuisine based on the most classic and traditional dishes, but with flavors that you won't find anywhere else.
Luckily, you don't have to go to Japan to enjoy the best sushi in Barcelona. With Monster Sushi you have your Japanese cuisine right at home. Check our menu and let yourself be delighted by a combination of flavors, contrasts and exotism, because our sushi is authentic and unique. Enjoy our menu without leaving home with the same freshness as in the restaurant. You can place your order on our website and enjoy the best sushi in Barcelona at home.
Eat well, at home or at the office, and without having to prepare the food yourself. These are the advantages and the keys to success of ordering Japanese food at home with Monster Sushi. Our chef has studied together with the best chefs specializing in Japanese gastronomy to be able to offer our guests the best sushi dishes.
Order sushi at home in Barcelona
We select the best raw materials for our dishes, because we know they make a difference.
We fuse Japanese, Latin and Mediterranean gastronomy to achieve a great diversity of flavours.
Our team always aims to achieve maximum excellence in the execution and delivery of our dishes.
We take care of every detail, from the plating, the packaging, to the customer service and our delivery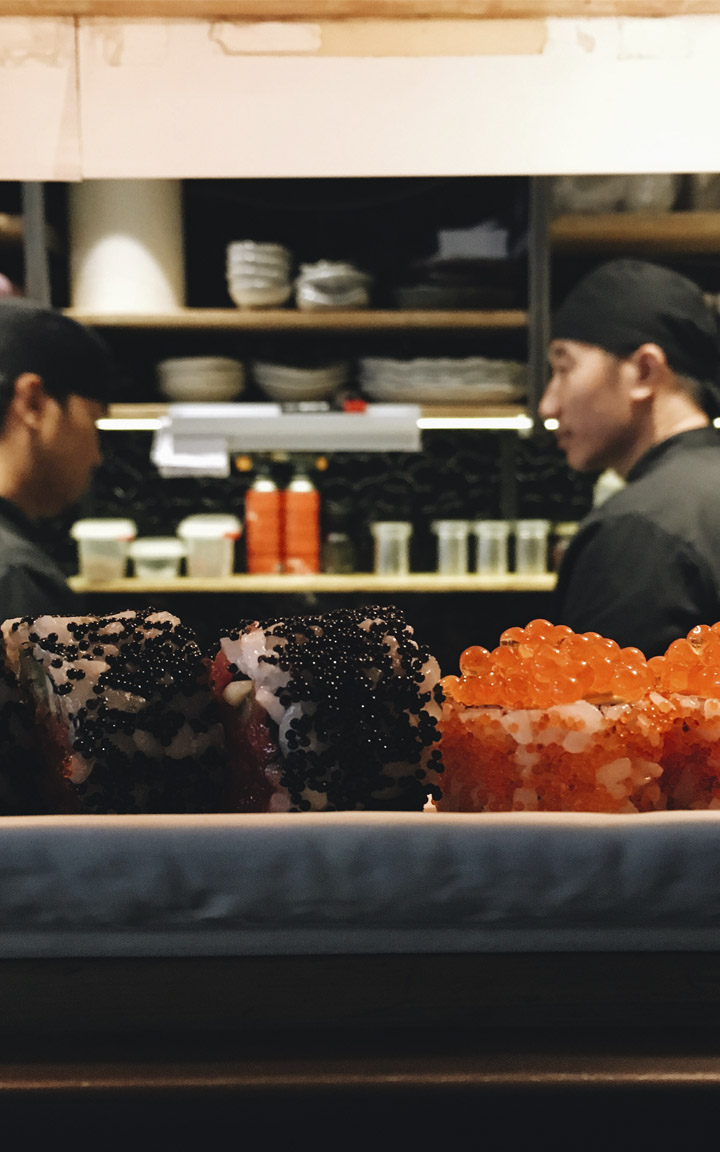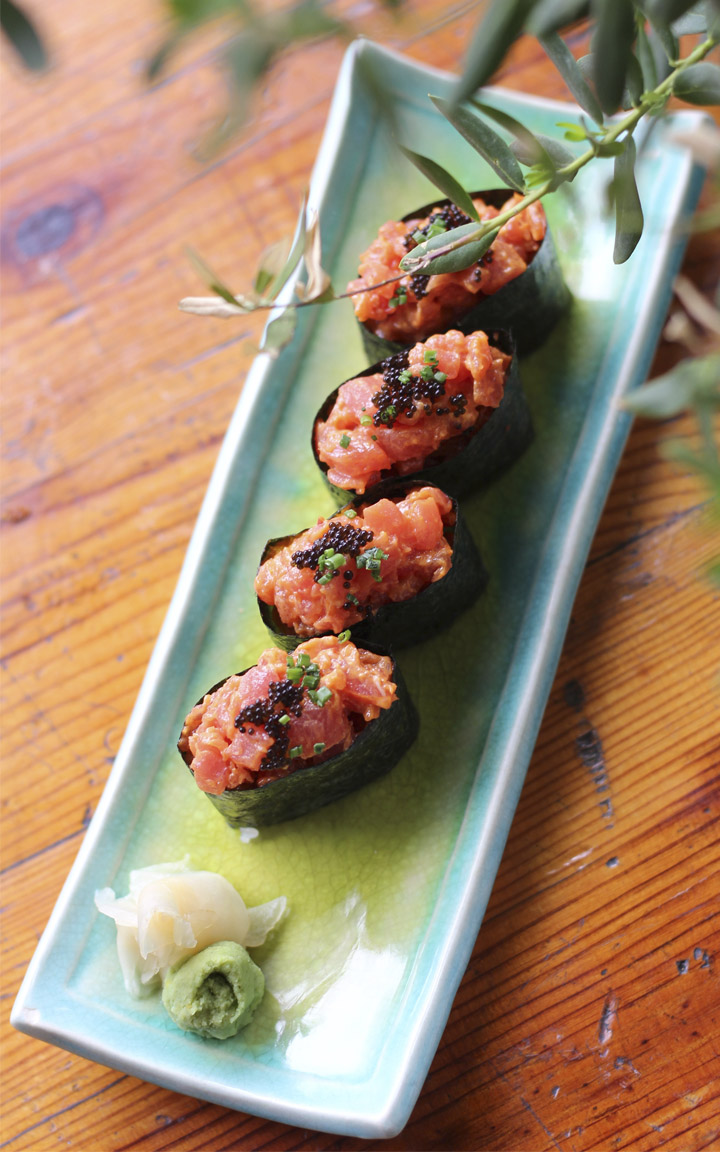 Japanese food to eat at home
Tradition, fusion, sushi and cooking. The menu of Monster Sushi Delivery in Barcelona is very wide. The most difficult thing will be to decide which dishes you want to try! When ordering Japanese home delivery, we recommend our most popular dishes:
Whet your appetite with our snacks
Looking for the perfect starter to start a dinner party? Japanese gyozas are the ideal choice to whet your appetite. If you order them once, you'll order them every time. It's the quintessential Japanese delivery snack. These delicious dumplings, steamed and grilled until golden brown, are filled with vegetables and meat. You're probably already thinking about trying them, and luckily you can enjoy this delicious dish at home with Monster Sushi Delivery.
The most famous seaweed salad
If you want to taste the authentic flavour of Japan, don't miss our Wakame Salad. Wakame seaweed is fresh, fleshy and mild in flavour. Wakame is one of the traditional ingredients of Japanese cuisine. We suggest you come to your Monster Sushi restaurant, or order online, and try our wakame salad. It is, without a doubt, the best complement to order sushi at home in Barcelona.
The most famous chicken in Japanese cuisine
You can't order at your favorite Japanese restaurant without ordering your Chicken Teriyaki. Japanese cuisine has countless dishes beyond sushi and among them is chicken teriyaki. It is one of the most international dishes in Japanese cuisine. Place your order at Monster Sushi Delivery and don't miss our chicken sautéed with the delicious teriyaki sauce, shiitake mushrooms and spring onions on rice.
If you order at our Japanese restaurant at home in Barcelona, try one of our tatakis. The tataki refers to the cut of fish or meat, marked on the grill or direct flame, cooked on the outside and raw from the inside. This technique is what makes it so famous. Another of its peculiarities is the way it is served, as it is filleted with the same technique used in the preparation of sashimi. The perfect and strange fusion between raw and cooked is the key to this dish, are you going to miss it?
The most irresistible sautéed noodles
What you can never miss in a Japanese food delivery order is our famous yakisoba. This dish of noodles sautéed with vegetables and chicken, prawns or beef, is perfect to share with your friends during a dinner party. The key to our yakisoba is the sauce, which is responsible for the irresistible taste of this dish. If you have ordered sushi at home in Barcelona, but you want to accompany it with a hot dish, directly from our fires to your table, do not miss our yakisobas.
The star of Peruvian gastronomy
Our sushi chefs mix Latin flavors with Japanese gastronomy, creating a fusion of dishes that will delight any palate. Ceviche is the star of Peruvian cuisine, a dish of raw fish, cut into pieces and marinated with lemon, chopped onion, chili and salt. If you are celiac or gluten intolerant, we recommend you try our star dish of Peruvian gastronomy. In addition to enjoying delicious gyozas or sushi of the highest quality, in our restaurant you can be transported to South America through the flavors and experiences with our very own ceviche.
Have we convinced you yet? Add ceviche to your Japanese home delivery order in Barcelona.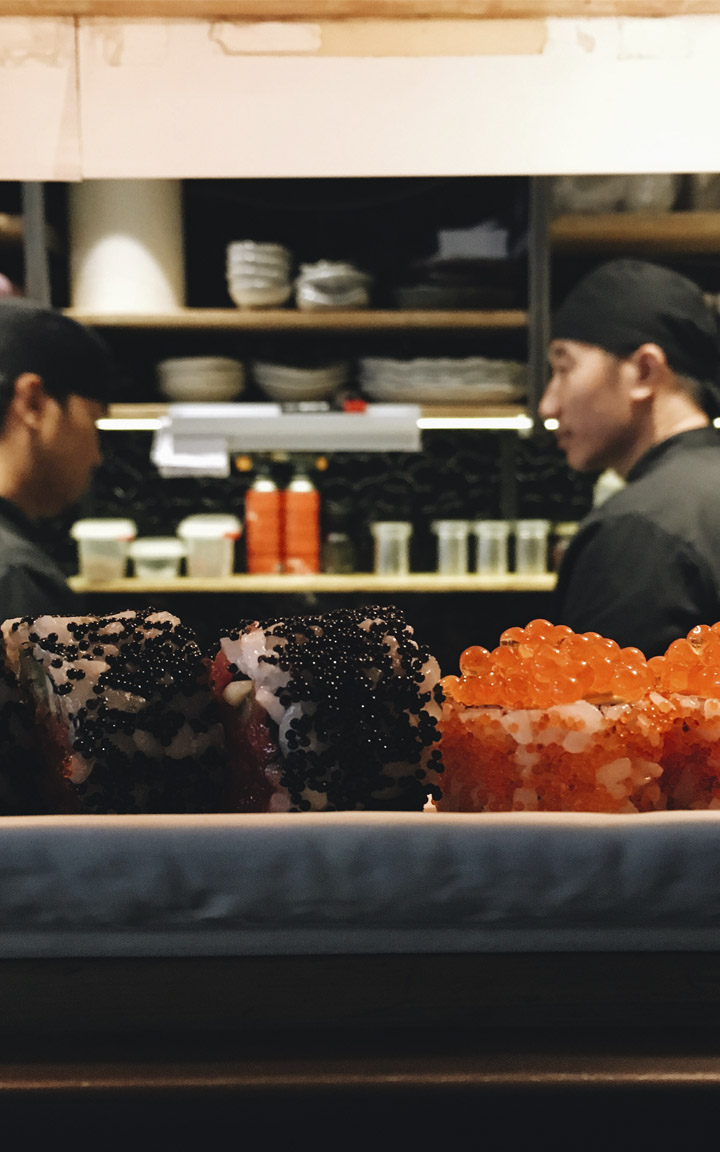 Enjoy your Japanese at home in Barcelona
Don't wait any longer, enjoy the best Japanese food at home in Barcelona at any time and wherever you prefer to eat. Place your order online and receive it at home in a few minutes, the hardest thing will be to choose from all our embellishments!
Do you have any questions?