Are you looking for a sushi restaurant in l'Eixample? You've found it! At Monster Sushi we are ready to bring your delicious sushi order to l'Eixample.
Place your order online now and receive your sushi tray in l'Eixample in a few minutes.
Monster Sushi is different from other Japanese restaurants in Barcelona because we have achieved the perfect recipe of tradition, fusion and quality. We have created an experience around food with its own personality in every element of the restaurant and our delivery service. .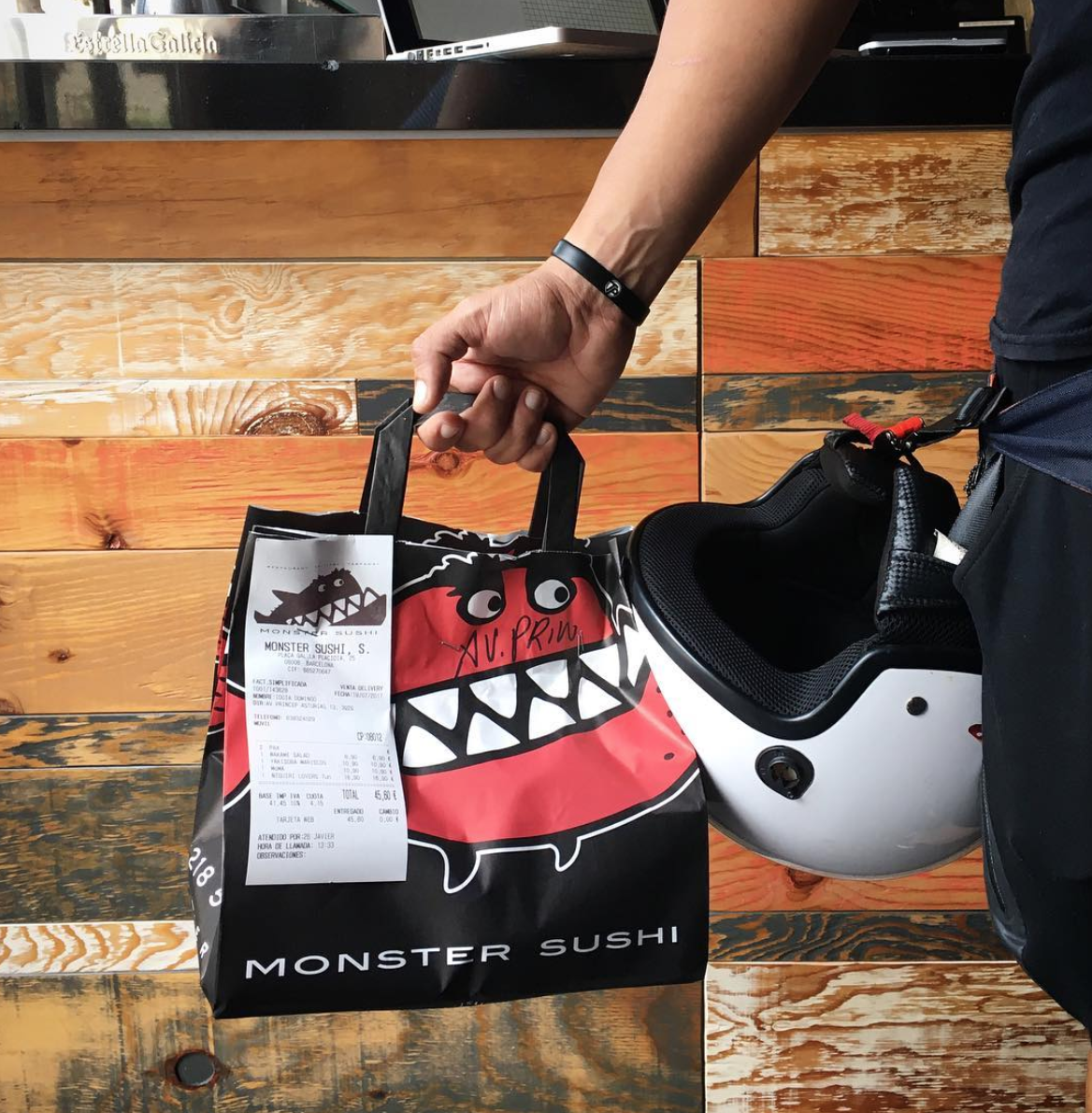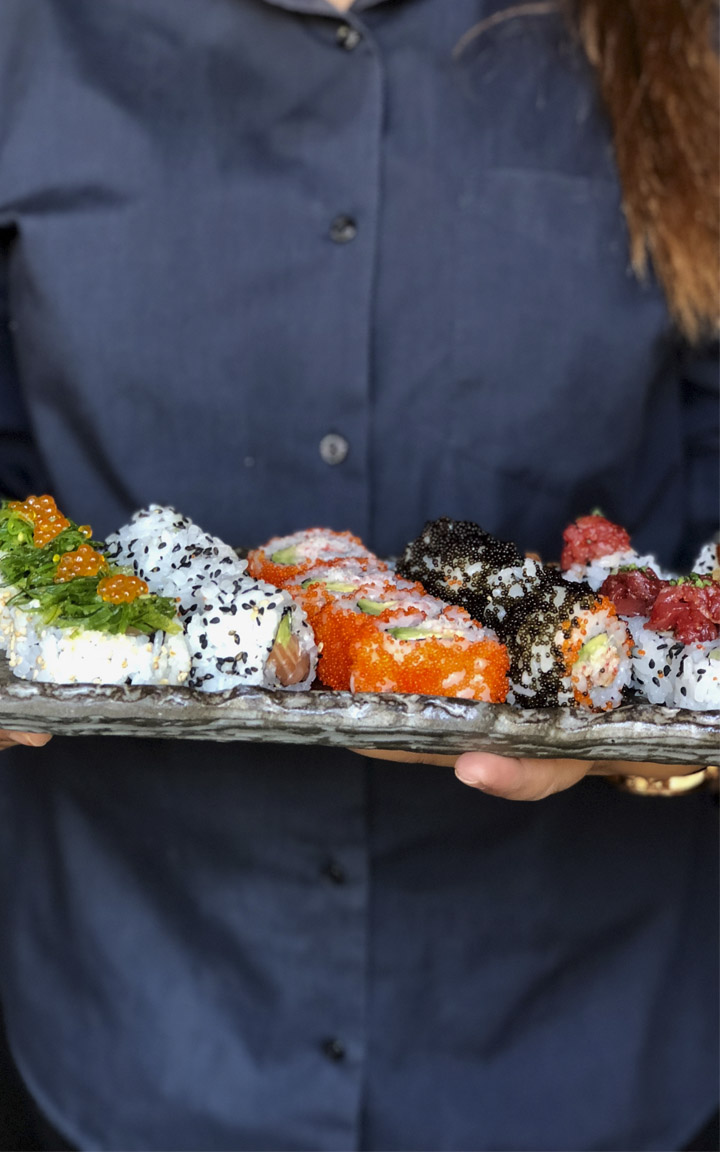 We select the raw materials for the preparation of our dishes with care, achieving a unique experience.
We elaborate our menu thinking about our customers, and we make them travel tasting flavors from different cultures.
We take care of every detail so that everything is up to your expectations: the plating, the packaging and the decoration.
Our waiters and servers go out of their way to make sure you enjoy your experience at Monster Sushi to the fullest.
A perfect menu to order at home in l'Eixample
If you want to surprise your family or you are preparing the next meeting among friends, Japanese cuisine with our Monster Sushi touch will be a breath of fresh air, everyone will remember the evening! Order your sushi delivery to l'Eixample and go for a night of stories, laughter and lots and lots of sushi.
For starters, we recommend the undisputed star of the snack menu: edamame. The edamame is the perfect appetizer before a portion of sushi or a plate of yakisoba. It is also an ideal option to accompany a sushi order in l'Eixample.
First dish passed? Now let's go for the classic gyozas. These delicious Japanese dumplings are steamed and seared until golden brown on the griddle that you love so much. These little wonders deserve a place of honor in your Japanese home delivery order.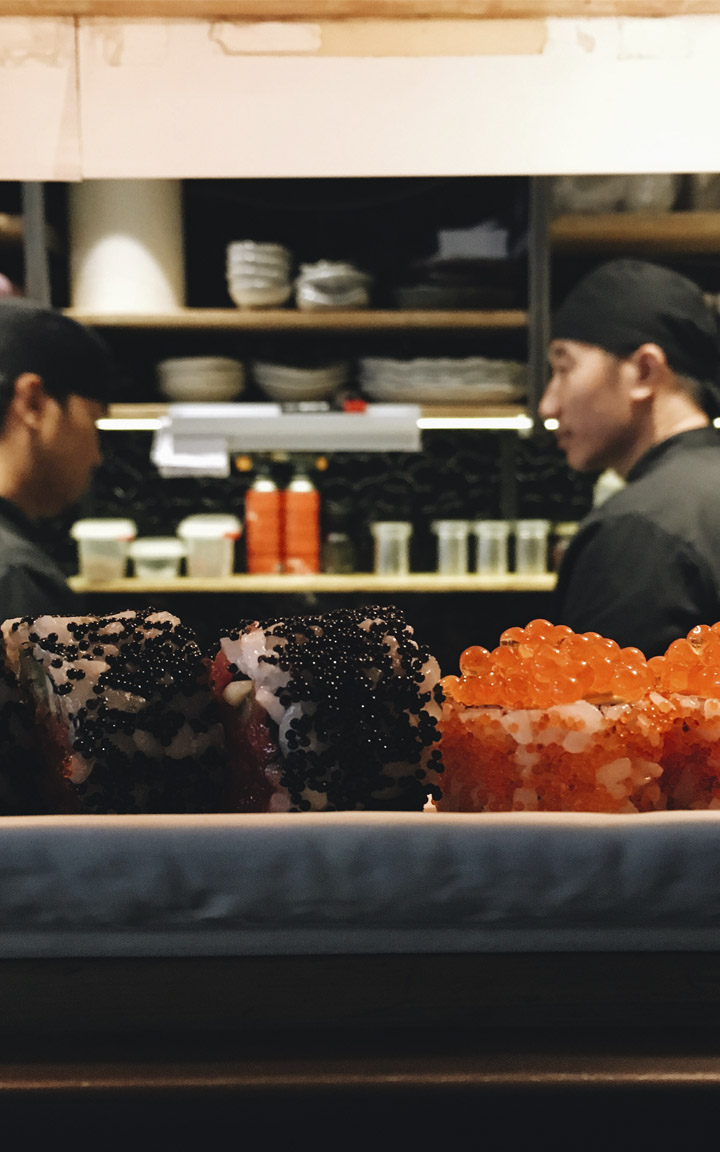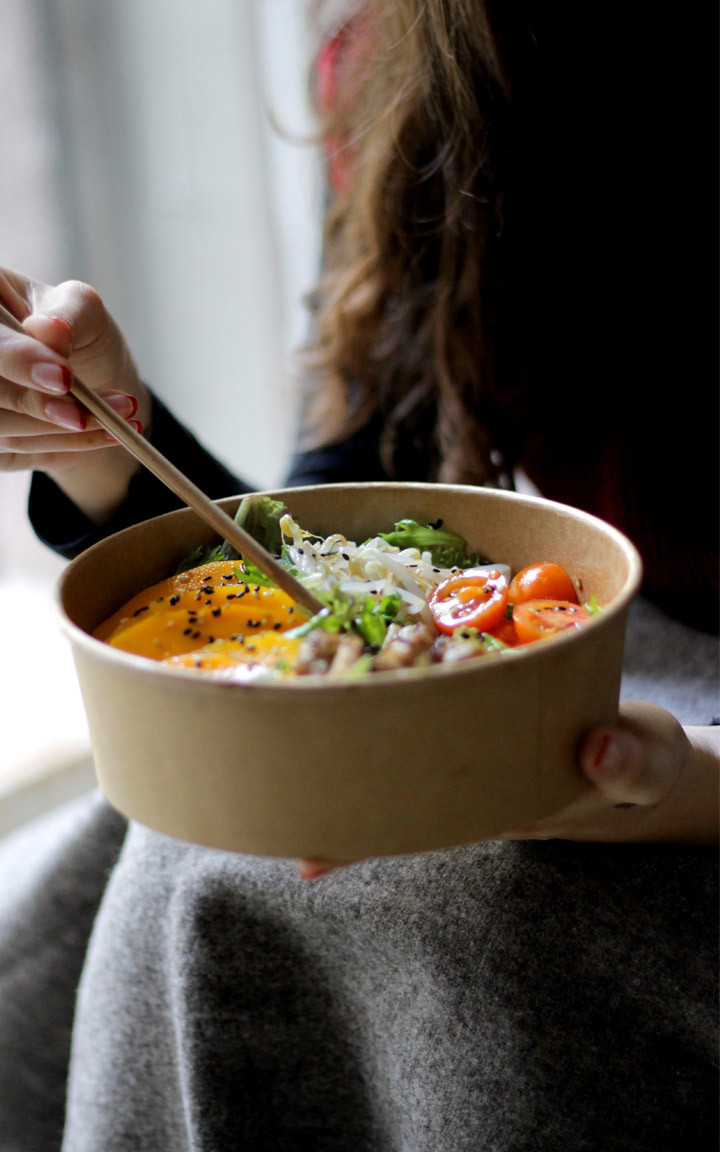 Another typical Japanese dish that could not be missing in our list is the yakisoba, undoubtedly the king of noodle dishes in Japan. There are as many varieties as tastes, in our menu you can find them accompanied by meat, prawns or vegetables.
But what if you're more of a rice person? Don't worry. You can add to your order of sushi at home in l'Eixample our option with rice: the yakimeshi. A bowl of fried rice accompanied by protein (fish, meat or vegetables). Surely if you try it, you will come back to order it every time.
As it could not be otherwise, it's time for sushi. We propose different options to delight your companions, dare with the top rolls! The Sexy Tuna, a combination of tuna and strawberry, accompanied by philadelphia and caramelized on the outside, will leave your friends speechless. But if what you fancy is fusion, we recommend you try the UraCeviche, the Anticuchero or the Nikkei, and let yourself be delighted by the flavours of Latin gastronomy.
If you can't make up your mind, any of our mixed drinks is a perfect option to order sushi at home in l'Eixample and make a complete tasting of our flavors. But if you want to take a risk, don't forget to order the tempura rolls. The best tempura sushi, an explosion of flavour on your palate. Add them to your order!
How to put the perfect finishing touch to your dinner? Order sushi in l'Eixample and don't forget to add some of our cakes. After a good lunch or a wonderful dinner, in which you have enjoyed the best of Japanese cuisine fused with flavors from around the world, what better way to end the evening with a succulent dessert?
Live the full Monster Sushi experience, at home or in our restaurant, order our 100% handmade desserts:
N.Y. Cheese Cake
Lemon Pie
Chocolate Cake
Carrot Cake
Strawberries with pepper
Would you like to try any of the desserts we offer? Put the icing on the cake and end your evening as it should.
What are you waiting for, order sushi in l'Eixample.
Don't wait any longer, enjoy the best sushi at home in l'Eixample any time and wherever you prefer. Place your order online and you will have it at home in record time. The hardest thing will be to choose from our selection of sushi rolls.
Do you have any questions?